deLIGHTed Talks | HCL | Events

|
Sep 24, 2023
History of Good Light – Beyond the Visual Spectrum
The Good Light Group, together with the Society for Light Treatment and Biological Rhythms (SLTBR), the Daylight Academy (DLA), the International Association of Lighting Designers (IALD), and Luger Research (LR), are organizing and presenting the "deLIGHTed Talks" lectures. The webinar explains how different light spectra contributes to health and well-being.
Nov. 15th, 2023 from 03:00 PM - 04:30 PM (CET)
15.00 Introduction: Welcome, Introduction by Priji Balakrishnan,  TU Berlin
15.10  Lecture: Full daylight spectrum from a historical perspective by Timo Partonen, Finnish Institute for Health and Welfare
15:30 Lecture: Beyond the visible – The proven effects of near-infrared light on health and well-being by Dr. Anne Berends, University Utrecht
15:50 Panel discussion: Including Q&A with the Audience; Panelists: Anne Berends & Timo Partonen; Moderation: Priji Balakrishnan
Moderation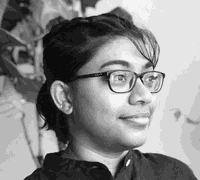 Priji Balakrishnan is a researcher and lecturer specialising in sustainable built environment design, focusing on daylighting design, analysis and prediction. She was awarded the European Commission's Research and Innovation Marie Skłodowska-Curie Individual Fellowship in 2021 to research daylight colour and pattern across latitudes at the Technical University of Berlin. Prior to her work in Berlin, Priji was an environmental consultant at Atelier Ten Singapore, developing holistic sustainable, daylight and solar strategies for diverse projects in equatorial and tropical latitudes. She is an active member of the International Commission on Illumination (CIE) and Daylight Academy (DLA) and holds a PhD from the Singapore University of Technology and Design, Singapore, a Master's from the Architectural Association (AA) School of Architecture, London, and Bachelor's in Architecture from India.
Lecture: "Full daylight spectrum from a historical perspective"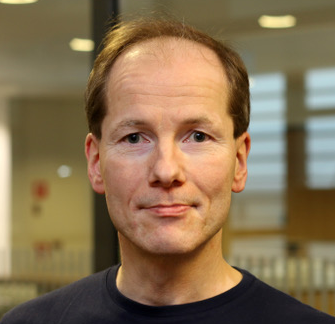 Timo Partonen, MD, is full-time research professor in the Finnish Institute for Health and Welfare (THL) and lectures as associate professor of psychiatry at the University of Helsinki, Finland. He graduated from medicine and specialized in psychiatry. He defended his doctoral thesis (medicine) on light therapy in seasonal affective disorder (in 1996). In addition to light therapy via the eyes in the treatment of seasonal affective disorder (in Finland from 1988), his research interests include the effects of ultraviolet and infrared radiations on circadian clocks in the skin, the interactions of brown adipose tissue and mood regulation, the molecular basis of chronotype, and the positive as well as negative factors influencing the regularity of circadian rhythms and sleep-wake cycle. For these research activities, he has collaborated with lighting engineers, lighting designers, and lighting artists as well as professionals in medicine, psychology, biology, meteorology, nutrition, and sports science.
Abstract: The idea that sunshine is good for us is as old as the human civilisation itself. Heliotherapy used sunlight as medical therapy mainly for rickets and tuberculosis until vitamin D supplementation and antibiotics replaced it. In this talk I shall review the medical basis for current therapies with ultraviolet, visible, and infrared wavelengths. Phototherapy evolved from heliotherapy to apply artificial radiation, with diverse modifications, for treatment of certain skin diseases and cancers. Light therapy of visible light was found effective for treatment of winter depression in the 1980's. Photobiomodulation emerges from discoveries of laser technology in the 1960's and applies artificial infrared radiation for reducing pain due to knee osteoarthritis and shoulder tendinopathies for instance.
Lecture: "Beyond the visible: the proven effects of near-infrared light on health and well-being"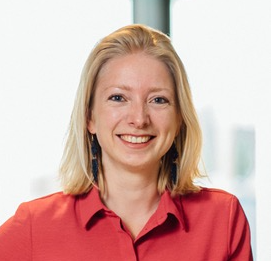 Dr. Anne Berends is Program Director Life Science at Seaborough. During her PhD research in the field of chemistry, she investigated synthesis methods and fundamental properties of light emitting nanoparticles. After her PhD she joined Seaborough, initially to develop new light emitting materials for LEDs. While she is still working on light and lighting, her research interests shifted from the materials sciences to the biological effects and related applications of light, currently focusing on the near-infrared spectral window. Together with scientific partners she investigates the effects and mechanisms of near-infrared light on our bodies, thereafter translating these insights into technology that enables energy- and cost-effective health benefits applicable in consumer products.
Abstract: Although 50% of natural sunlight consists of near-infrared light, the health effects of this type of light have long been overlooked in the lighting community. Scientific research since the 1960's has resulted in a vast body of evidence on the beneficial effects of near-infrared light on a variety of medical conditions, and a recent clinical study shows that also generally healthy people benefit from daily near-infrared exposure. Today, near-infrared light is absent in the indoor environment. In this talk I will highlight the health effects of near-infrared light and discuss the most effective way of bringing near-infrared light into the built environment.
---
© 2023 Luger Research e.U. – Institute for Innovation & Technology