Ikea | Little Sun | Trends

|
Mar 31, 2023
IKEA and Little Sun Explore Light Sources Powered by the Sun
Most energy resources are limited, expensive and environmentally exhausting. And then there is the sun. Based on a shared belief that thoughtful design can make a difference, Little Sun joined forces with IKEA to develop SAMMANLÄNKAD with the wish to make solar energy available to more people.
In collaboration with IKEA, Little Sun invites people to explore the benefits of a solar-powered life through functional and beautiful lighting. SAMMANLÄNKAD, which means 'connected' in Swedish, features two sun-powered LED lamps designed to awaken interest in solar energy and raise awareness for equitable energy access.
"Design, beauty, and simplicity together make these products something that people will have in their lives, giving them the power to embrace the idea of solar energy powering our future. It's only a small nudge that we can deliver, and many nudges are needed. But we are excited to see how much solar energy we can spread in the world." 
Felix Hallwachs, Managing Director, Little Sun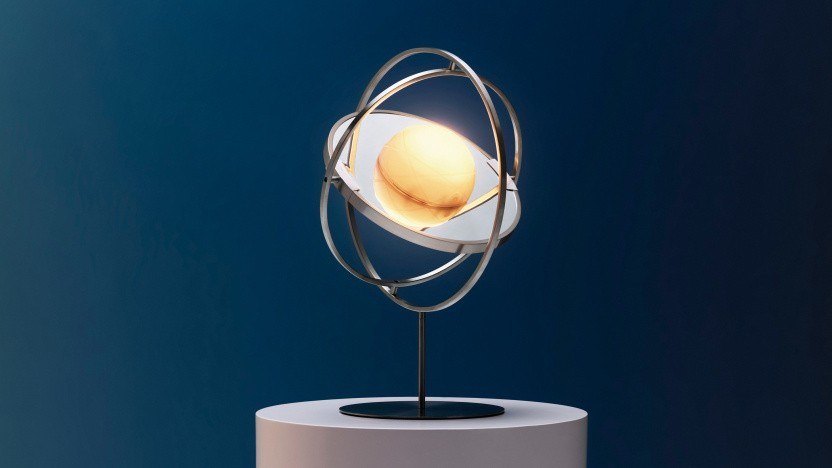 The direction for the collection is inspired by Little Sun's unique position at the intersection of design, technology, and impact. SAMMANLÄNKAD is rooted in Little Sun founder Olafur Eliasson's conceptual vision that joins art and science together to make solar energy tangible.
The result of the collaboration is two sun-powered LED products. The first combines lighting and charging, and can be used as either a pendant or table lamp. The light source can be removed from the stand to be used as a flashlight. The smaller portable lamp offers a practical solution for outdoor settings. Coming with a yellow strap, it can be held or hung on a window or backpack during daylight hours for charging. Both lamps are equipped with solar panels and rechargeable batteries.
"It has this heliocentric energy and our planet's orbit around it in the first gyroscope ring at a 23.5-degree angle, which is the axis of the earth in relation to the sun. And the light, a half-ball, is completed by a mirror to become a full ball, like the sun at its center," said Philipp Käfer, designer for Little Sun. "We wanted to bring the solar energy to the house, to show it in a poetic way for people to literally have this energy floating in their home."
"The collaboration with IKEA supports our mission to raise awareness for energy access and reminds us that we have the potential to co-shape our world."
Olafur Eliasson, Artist & founder, Little Sun

---

© 2023 Luger Research e.U. – Institute for Innovation & Technology