Cree-LED | J Series | LED | Featured

|
Oct 29, 2021
J Series® 2835 G Class 3V LEDs Now Shine Even Brighter
J Series 2835 3V G Class LEDs combine high efficacy and superior value in an industry-standard package. Optimized for both horticulture and general illumination applications where color quality is critical, these LEDs are valued for their high efficacy and uniform appearance in applications such as downlights, troffers, panels and grow lights. J Series 2835 G Class LEDs are smaller, less expensive, better performing with higher efficacy than 3030s and now shine even brighter.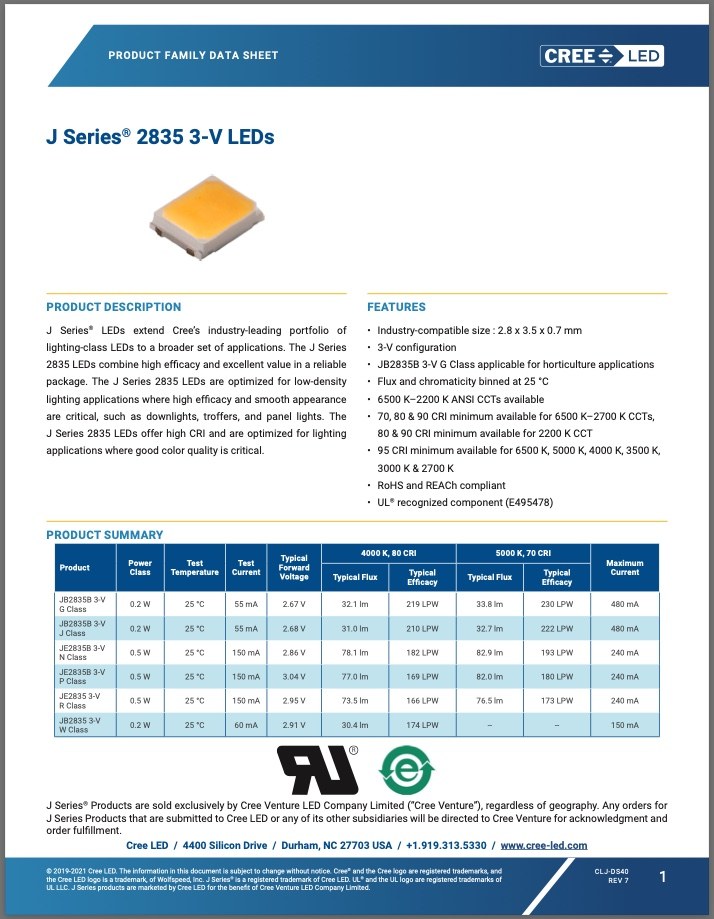 About Cree LED
Our new name embodies our relentless focus on advancing LED technology and our commitment to superior technology, reliability, innovation, support, and service remains steadfast. The same teams with years of Cree LED experience are newly energized to help our customers improve their LED-based products and develop new applications. Our global distribution channels and sales team are in force. Operations continue at full speed to serve your LED needs.
___
© 2021 LED professional / Luger Research e.U.