LIA | Lamps | Relabelling | Business

|
Jun 07, 2023
LIA Offers Guidance on Lamp Energy and Extends Relabelling Enforcement Deadline
A change in regulation to the energy labelling of lamps will come into force on 1st October 2023, enforcing that any lamps with the current energy labelling must be sold before this date. The Lighting Industry Association (LIA) are offering guidance for the industry on how to prepare for the deadline and ensure that products are sold before that date.
The new regulations by the GB Ecodesign for Energy-Related Products and Energy Information (Lighting Products) Regulations 2021, SI 2021 No. 1095[1], required that by 1st April 2023 dealers replace any old light source (lamp) energy labels (A++ to E rating) with the new rescaled label (A to G rating). The same requirement applies in the EU/NI from 1st March 2023.
The LIA and the British Retail Consortium (BRC) have been working closely together on this topic, assessing the size and scale of the problem and briefing DESNZ that disruptions to supply chains, reduced retail demand and staff shortages would result in a significant volume of lighting products being still on the UK market with the old A-D Energy Label after the deadline of 1st April 2023.
The LIA,  and the BRC, were therefore very pleased to secure a six-month delay to this GB relabelling date from DESNZ/OPSS until 1st  October 2023.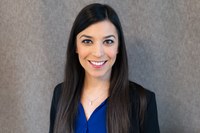 Ayça Donaghy, CEO of the LIA, commented: "We would like to thank Lord Callanan, Minister for Energy Security and Green Finance at the Department for Energy Security and Net Zero (DESNZ), and the team for listening to our concerns and subsequently granting the needed extension. As well as talking directly to DESNZ, the LIA helped its members lobby their local MPs – both showing the value of an effective industry association to its members, doing their job of supporting and representing their membership. This extension will grant those in the industry valuable time to prepare their products for the new market regulations in October."
Firstly, companies should now ensure they contact supply chain partners and make them aware of the extension. Following this, the LIA have put together a helpful guide, available to the entire lighting industry, with strategies to reduce stocks featuring the old energy label. Tips to reduce stock already in place include stock rotation, promotions, and donation. 
The LIA's full guidance can be found here.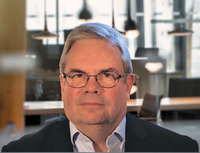 Bob Bohannon, Head of Policy and Sustainability at the LIA, added: "It is our responsibility as an industry to use the six-month extension granted by DESNZ. The LIA are proud to spread awareness and guidance for those in the industry, encouraging companies to work with up and downstream supply chains, rotate stock on shelves to ensure any old labelled stock is at the front, sell stock through and ultimately relabel any remaining stock with the new A-G label. We are hopeful that with our support, companies will be in a better position to prepare themselves for October and reduce any losses by ensuring stock can be sold."
About the LIA
The Lighting Industry Association (LIA) is the largest trade association in Europe dedicated to representing and serving the lighting industry. The Lighting Industry Association has been representing the lighting industry for many years and has an established reputation for representing and assisting lighting related companies.
Recent years have seen incredible changes in lighting, how it is created and used, and those working with lighting are now a wider and more diverse group than they have ever been. https://www.thelia.org.uk/
---
© 2023 Luger Research e.U. – Institute for Innovation & Technology