Lumileds | Color LEDs | LED

|
Aug 19, 2021
Lumileds Expands the Color Portfolio and Extends its LED Phosphor Conversion Program
Lumileds today announced its latest phosphor converted (PC) LED, a PC Red-Orange LED that is part of the LUXEON 2835 Color Line. Like PC Amber, phosphor conversion of a blue InGaN chip brings many advantages compared to its direct AlInGaP counterpart, most significantly, simpler engineering when mixing colors, equivalent forward voltage to other InGaN LEDs, stabler, higher output at operating temperatures, and common form, fit and optical height. With the addition of PC-Red Orange, the LUXEON 2835 Color Line now includes 12 color options and 3 different white CCTs.
"Illumination possibilities are driven, in part, with color, and the more colors that are available, the more exciting, interesting, engaging or comfortable lighting can be," said product manager LP Liew. "From architectural lighting to landscape lighting, pool lighting, emergency vehicle lighting and even general illumination, we continue to see increased interest and demand for an expanding palate of color options."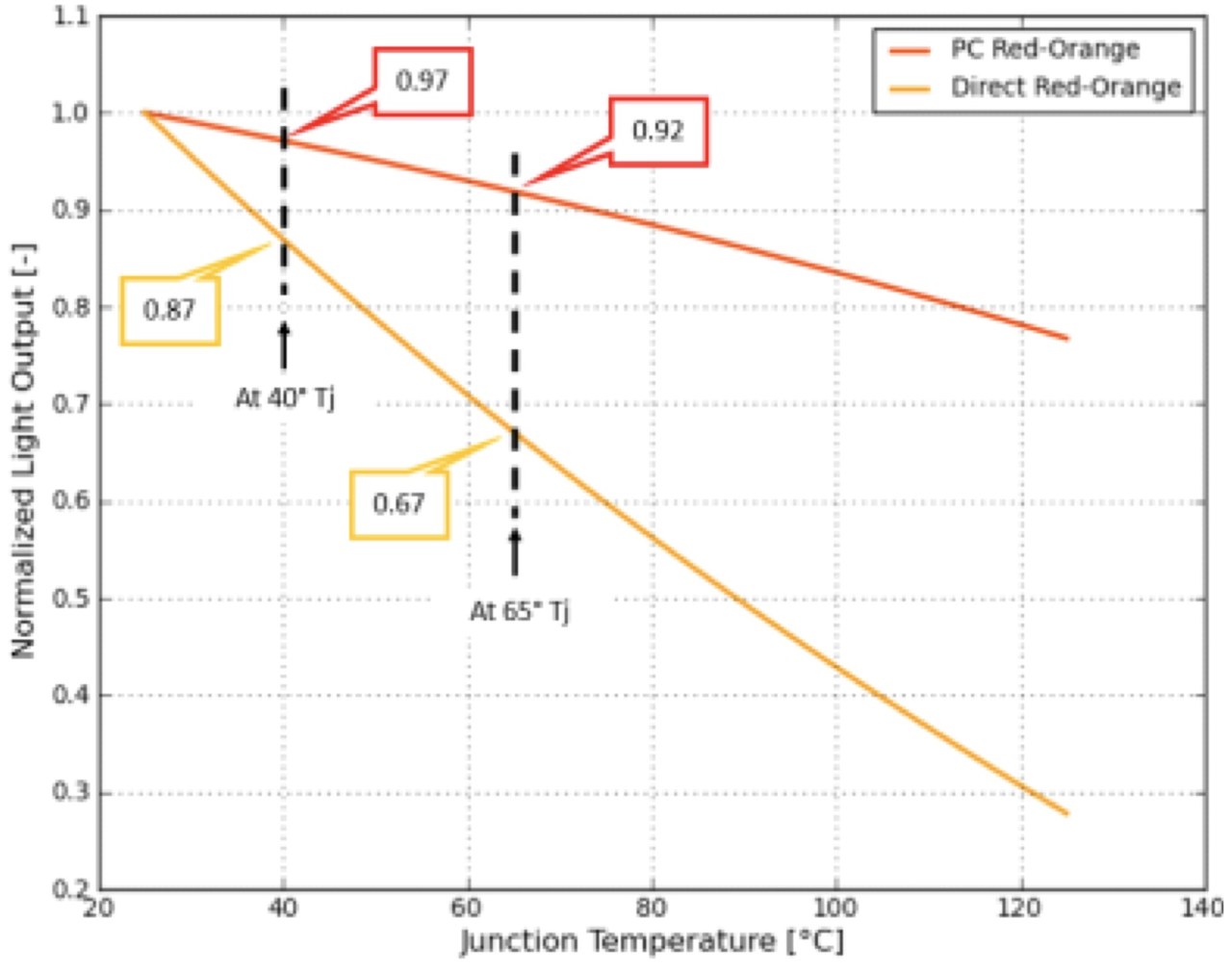 Side-by-side and in application, the two red-orange LEDs appear virtually identical and have similar saturation. However, light output performance at operating temperatures is significantly higher and with lower variance than is seen with the direct red-orange version.
LUXEON 2835 PC-Red-Orange is immediately available from Lumileds distributor network and complete product information can be found on the LUXEON 2835 Color Line web page.
___
© 2021 LED professional / Luger Research e.U.