Nichia | HPS Replacement | Featured | SSL

|
Jun 21, 2022
Nichia Expands the LED Portfolio with 1800K Emission Color, a True LED Alternative to HPS
Nichia, the world's largest LED manufacturer and inventor of high- brightness blue and white LEDs, announces the addition of the Direct Mountable Chip Series (Part Number: NVSWE21A-V1) to the portfolio of HPS color LED developed as a true LED alternative to High Pressure Sodium lamps ("HPS").
In July 2021, Nichia introduced the first HPS color LED, NVSW219F/1800K/Ra70. This has been highly acclaimed as an innovative and a unique product. HPS color LEDs maintain the nostalgic atmosphere of the landscape with the same emission color as HPS while enjoying the many advantages of LEDs, including greatly improved color rendering index, mercury-free, long lifetime, and instantaneous on/off. By adding the Direct Mountable Chip Series of LEDs to the HPS color LEDs' portfolio, customer options can be expanded and thus accelerate the transition from HPS to a mercury-free LED society.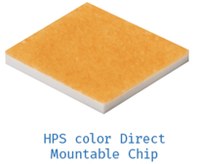 Nichia continuously explores how light brings value and enhances people's life, and will endlessly pursue the ideal light source.
---
GLOBAL LIGHTING DIRECTORY (GLD)
---
NICHIA

Westerbachstrasse 28
Kronberg i. Ts., 61476
Germany
+49 6173967011
info_de@nichia.eu
www.nichia.euNichia is the global leader and world's largest LED Manufacturer. Nichia manufactures LEDs for a wide variety of markets including LCD Backlighting, Video Display, Automotive, and all types of general lighting, such as retail, architectural, commercial, industrial and residential applications. Nichia promises to be ever researching for a brighter world.
APPLICATIONS




Indoor

|

Daylight

|

HCL

|

Outdoor

|

Street

|

Horticulture

|

Automotive

PRODUCTS




LEDs/OLEDs
---
© 2022 Luger Research e.U. – Institute for Innovation & Technology – FP21062022