Lumileds | CoB | SSL | Retail Lighting | Featured

|
Jan 20, 2022
Retail Lighting Efficacy Improves With 3% to 5% lm/Watt Increases for 90 and 95CRI LUXEON CoBs with CrispWhite Technology
Lumileds announced substantial performance improvements for its 90 and 95 CRI LUXEON CoBs with CrispWhite technology. Now, the two CRI versions offer light output within 1-2% of each other and efficacy within 1-2 lumens per Watt. Lumileds patented CrispWhite technology brings a vivid and bright look to retail settings. Its unique ability to highlight bright whites while also revealing the richest colors found in clothing, paints, and other goods results in more inviting and attractive displays.
Specifiers can realize the best quality of light and the highest levels of light output and efficacy at 3000K and 95CRI  
Proper lighting is central to the perception and evaluation of goods. It is a critical component of branding, highlighting, and presenting merchandise, and creating a space where shoppers want to visit. CrispWhite Technology has proven to be stable and reliable. Lumileds scientists succeeded in developing the technology so that it would improve color rendering without sacrificing efficacy and they continue to improve this technology in our CoB products.
With CrispWhite Technology, whites appear brighter and sharper – like they do in outdoor lighting conditions – than is possible with standard LEDs. And with 95CRI, color fidelity is as good as it gets. Lumileds LUXEON CoBs with CrispWhite Technology are available with light emitting surfaces (LES) of 6 to 19mm at 3000K and with CRI of 90 or 95.
"We've seen widespread adoption of CrispWhite Technology and now with 95CRI performance breaking the 100 lumen per Watt level, we're seeing a majority of new designs adopt the higher CRI option."
––Keen Oun Yap, Sr. Product Manager at Lumileds
"We expect this product to increasingly be the standard for retail environments in which specifiers and merchandisers do not want to compromise on fidelity or accuracy of colors and whites," said Keen Oun Yap.
---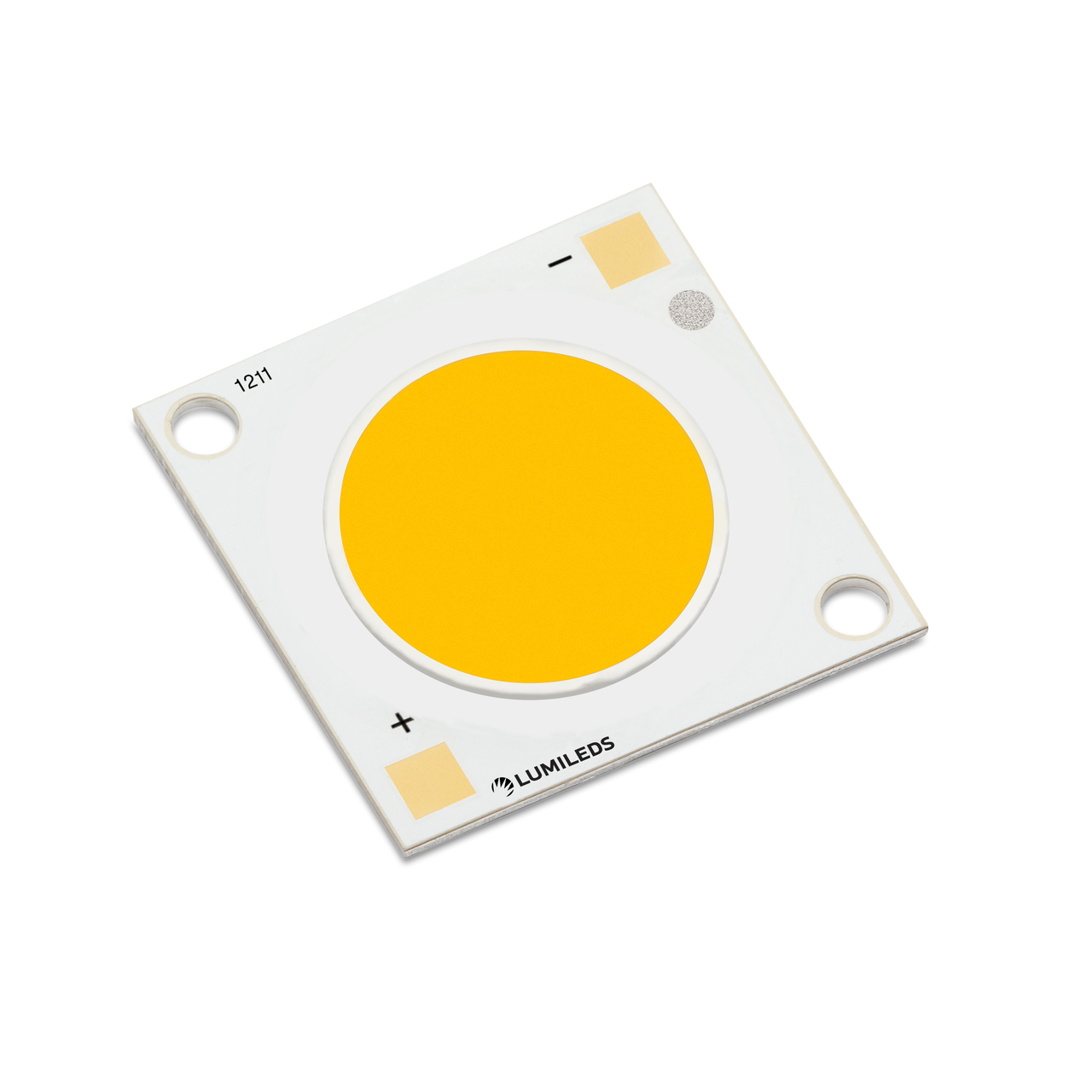 LUXEON CoB with CrispWhite Technology is available with LESs of 6 to 19mm, 3000K CCT and CRIs of 90 and 95.

3000K, 13mm LES Performance
90 CRI – 2157lm – 102 lm/W
95 CRI – 2144lm – 101 lm/W
---
LUXEON CrispWhite Technology was developed specifically for retail applications utilizing downlights and spotlights where store owners and retail customers desire the most accurate color representation. This is easily achieved with the LUXEON CoBs.
Fore more information about LUXEON CrispWhite Technology...
About Lumileds
Lumileds is a global leader in OEM and aftermarket automotive lighting and accessories, camera flash for mobile devices, MicroLED, and light sources for general illumination, horticulture, and human-centric lighting. Our approximately 7,000 employees operate in over 30 countries and partner with our customers to deliver never before possible solutions for lighting, safety, and well-being. To learn more about our company and solution portfolios, please visit https://lumileds.com.
For further information, please contact:
Steve Landau, Director Marketing Communications
marcom.lumileds@lumileds.com
+1 408-710-4090
___
© 2022 LED professional / Luger Research e.U./FP20012022PD