White Paper | Luminus Devices
WHITE PAPER: High-Luminance LEDs for Directional Lighting Applications
High-luminance directional lighting (HLDL) refers to light sources that provide bright illumination (luminance) and are designed to focus (collimate) light rays into a beam shape that points in a specific direction.
Compared to more diffuse or general-purpose lighting, HLDL offers designers the ability to create lighting schemes that support demanding visual tasks, accent specific objects or features of a building or environment, and illuminate the darkest nights or underground spaces.
Table of Contents
1. Introduction to High-Luminance Directional Lighting
2. Applications of Directional Lighting
3. What Does "High Luminance" Really Mean?
4. Performance Criteria of Directional Lighting Products
5. Optical Considerations for High-Luminance LEDs
6. Technology Considerations for High-Luminance LEDs
7. Selecting the Right LED for Your High-Performance Directional Lighting Applications
8. Conclusion
Authors: Tom Jory, Paul Sims, Yi-Ying Lai
Created: February 3, 2023
Sponsored by: LUMINUS Devices, Inc.
Pages: 31, Copyrights 2023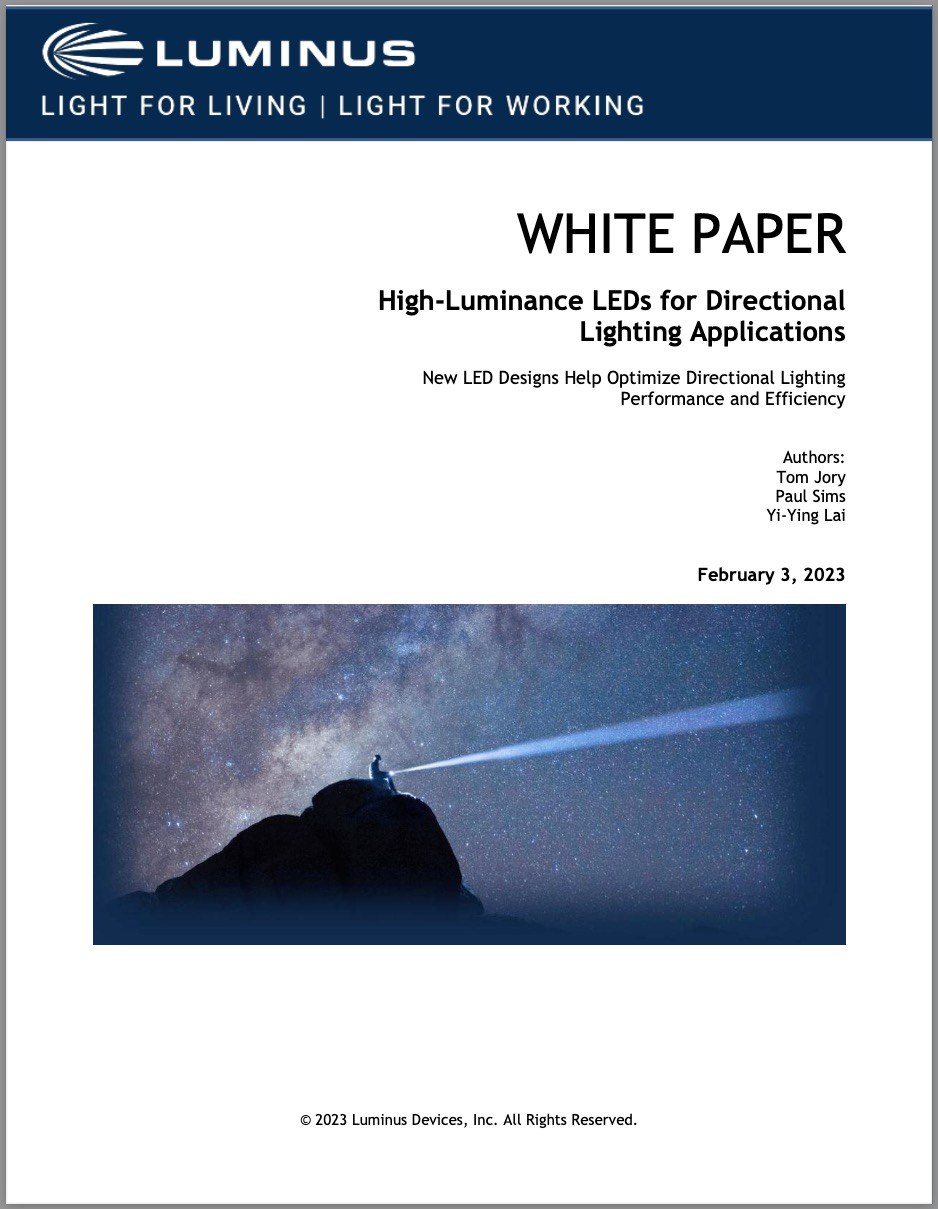 ---
© 2023 Luger Research e.U. – Institute for Innovation & Technology