White Paper | Luxtech | Curved Luminaires | Featured

|
Oct 12, 2022
WHITE PAPER: Illuminating Curved Luminaires – Reference Design Guide
Illuminating fixtures with curves presents many unique challenges to luminaire manufacturers; from fixed radius boards to bending radial flex boards.
LUXTECH Presents a Design Guide for Illuminating Curved Fixtures; Reduce Labor & SKU Count!
When selecting and LED source for curves, it can feel like there is always a tradeoff between versatility, installation labor, and robust quality. Thankfully, not anymore - LUXTECH has developed a solution to achieve all three.
White Paper Contents
Traditional methods
LUXlink technology
Performance parameters
Assembly and installation process
Reference design resources
White Paper Issue: Rev. 1.0 / Published: Oct. 2022 / Pages: 5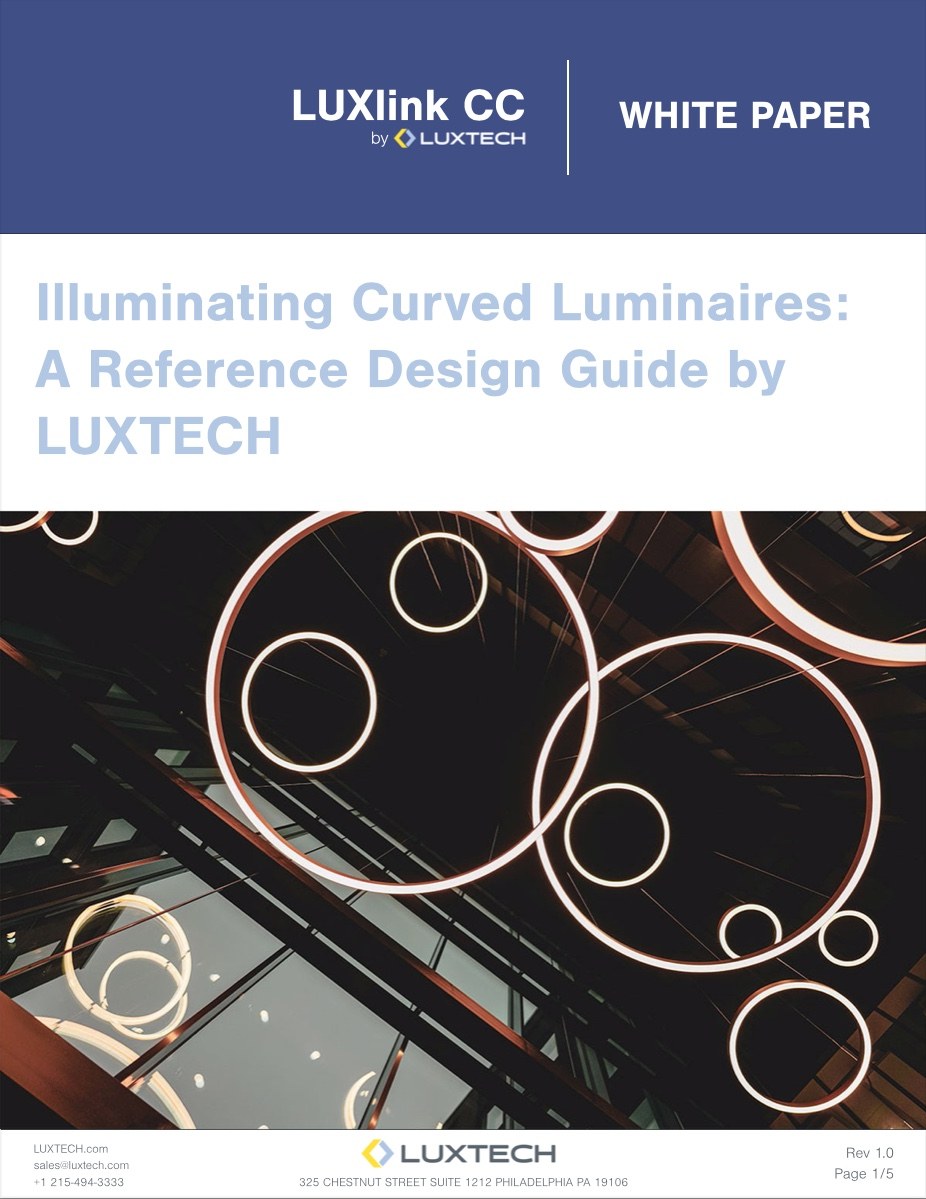 Provided by LUXTECH
White Paper Sponsor





www.luxech.com
---
© 2022 Luger Research e.U. – Institute for Innovation & Technology / WP12102022