White Paper | Light Pipes | BIVAR | Trends | Featured
Why LEDs and Light Pipes are the User Experience Dream Team
LEDs get a lot of attention thanks to their small size, durability, and famously high efficiency when compared to traditional light sources, but light pipes are an often overlooked design element that can greatly enhance LED benefits.
The Role of Light Pipes in LED Communication: Enhancing User Experience and Design Flexibility provides an in-depth look at how designers can take advantage. It covers LED applications across industries, benefits of UX design collaboration, and more.
White Paper Topics: 
LED applications across industries
Collaborating with an Engineering Partner
Common Challenges in Designing with LEDs and Light Pipes
Note: Version 1.0 / 2023, 9 pages. Free registration required.

_________________________________________________________
Provided by BIVAR
White Paper Sponsor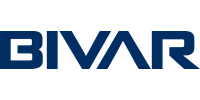 _________________________________________________________
© 2023 Luger Research e.U. – Institute for Innovation & Technology