LpS2018 | Event News | News-Spot

|
Oct 02, 2018
1600 Delegates Question the Future of Lighting Technologies at LpS 2018
The greatly anticipated 8th LED professional Symposium +Expo was the most comprehensive international event in lighting technologies to date. Over 1,600 leading technology experts, from industry and research, came together in Bregenz last week to explore, innovate and shape the future of lighting technologies together.
The delegation, including representatives from giants such as Seoul Semiconductor, Samsung, Toshiba, Zumtobel, Trilux, Bluetooth SIG, Signify, Osram and Nichia, came from all over the world for three informative and inspiring days. With over 110 lectures, multiple hands-on workshops and in-depth debate panels from the most prominent and admired experts in lighting, the delegation were guided through, and educated in, the very latest developments in technologies, markets and lighting.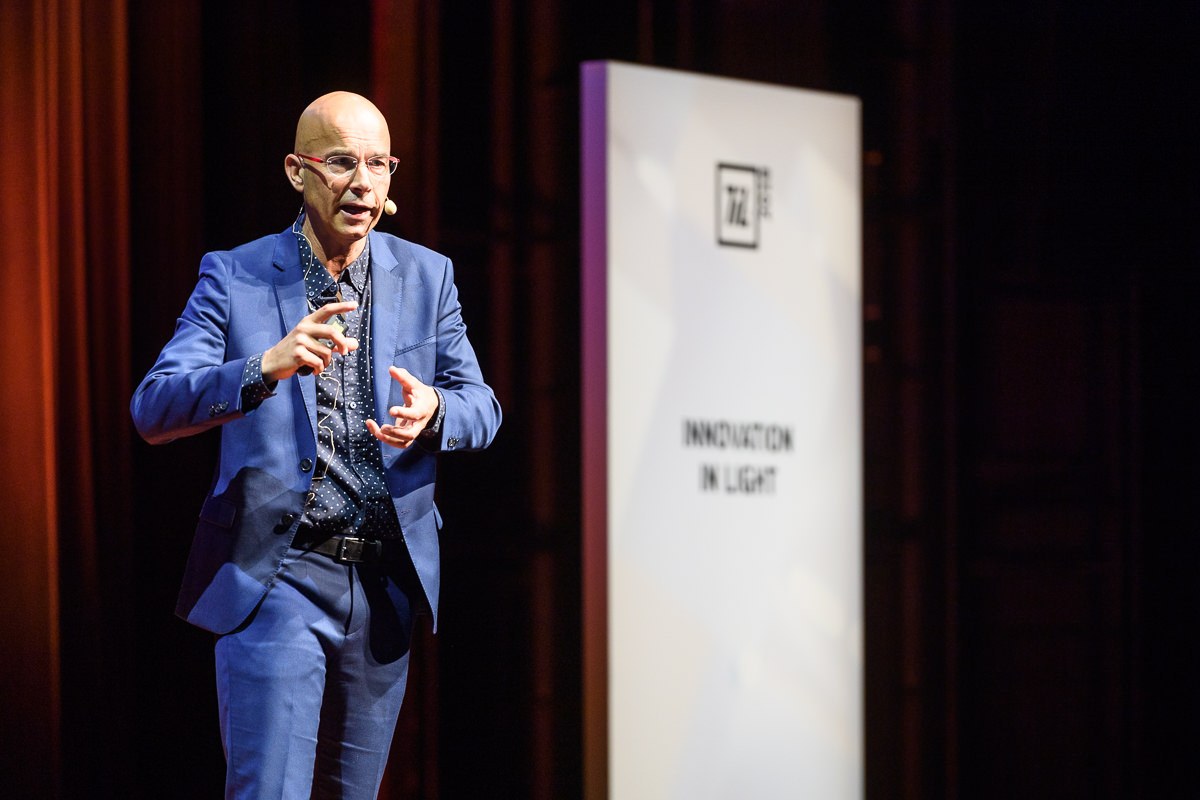 Keynote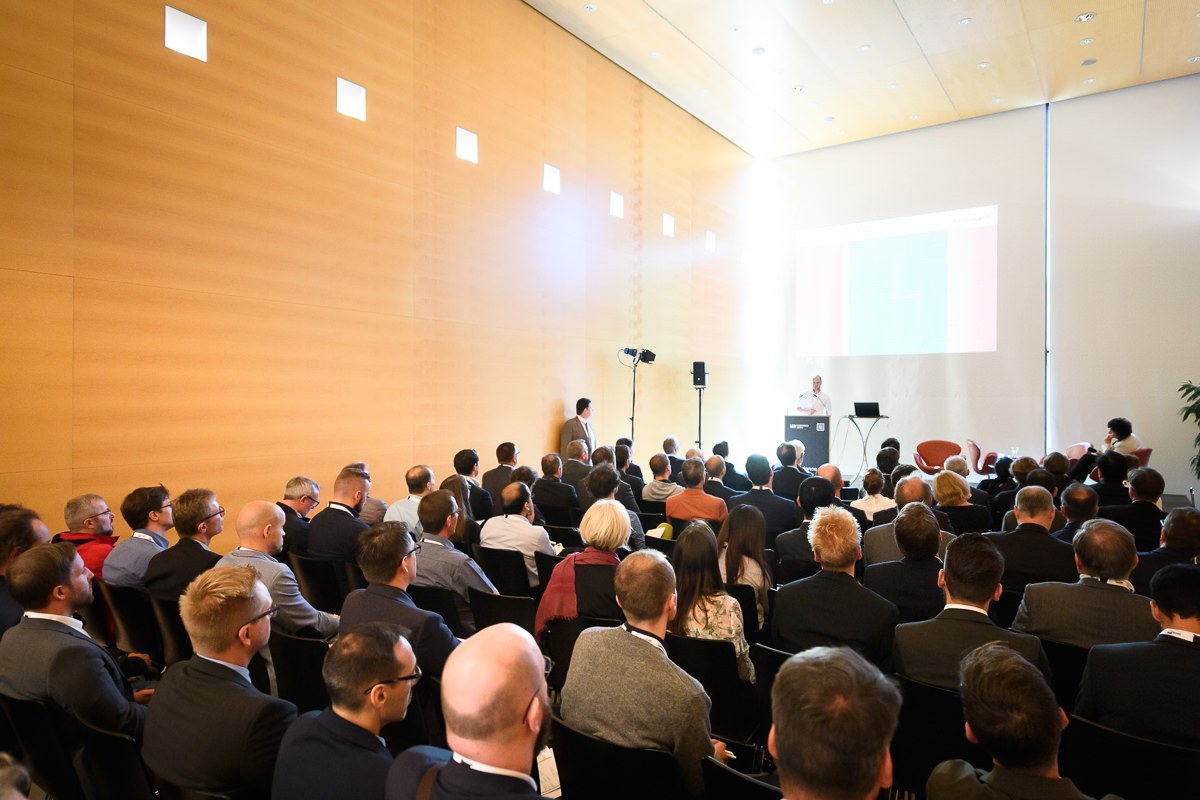 Lecture
The prominent topics surrounding human centric lighting and the impact of digitization resonated through the speaker sessions, workshops and the networking discussions on the exhibition floor. The events attendees discussed difficult questions such as: "If we will live in a truly connected world, are the 'smart' lighting solutions of today, and tomorrow, really that clever?" "Should we return to developing greater spectral quality; have we focused on the perceived value of connectivity?" "What does Human Centric lighting really mean and if we, as an industry, have a responsibility to the future wellbeing of humans, how can technologies and R&D help to realize this future?"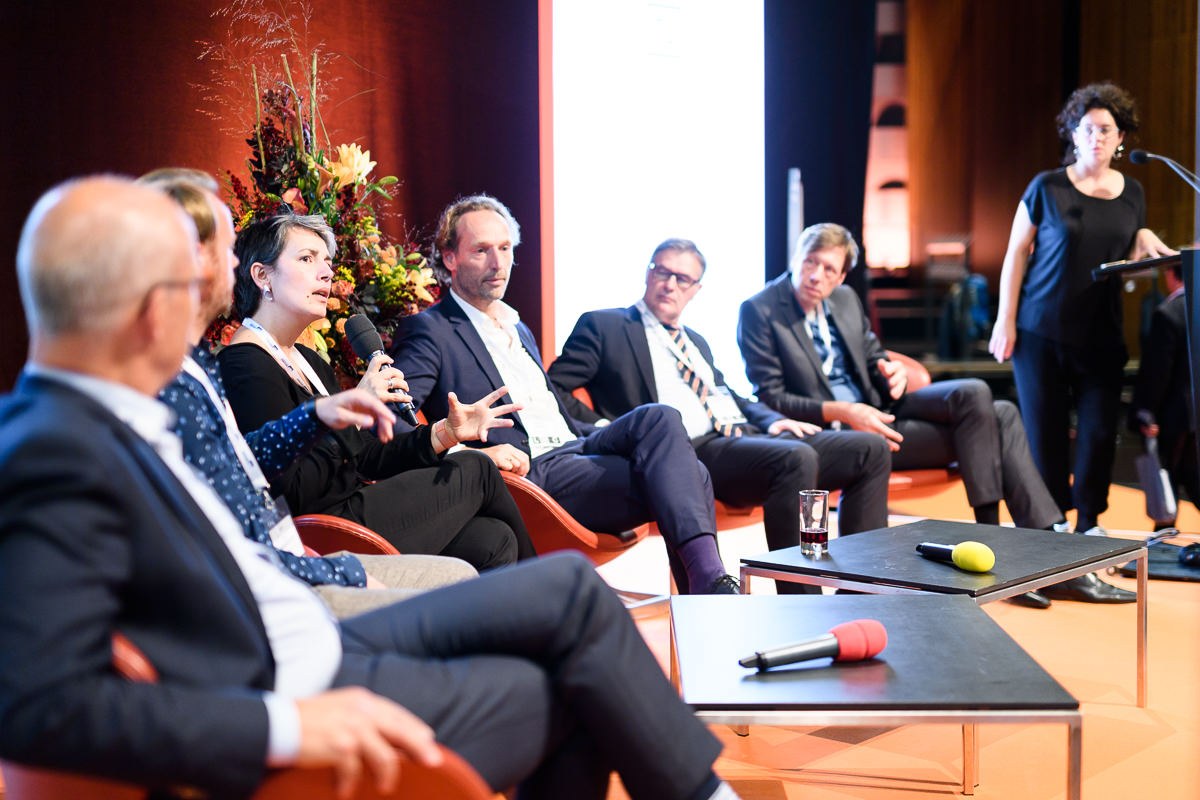 Press Conference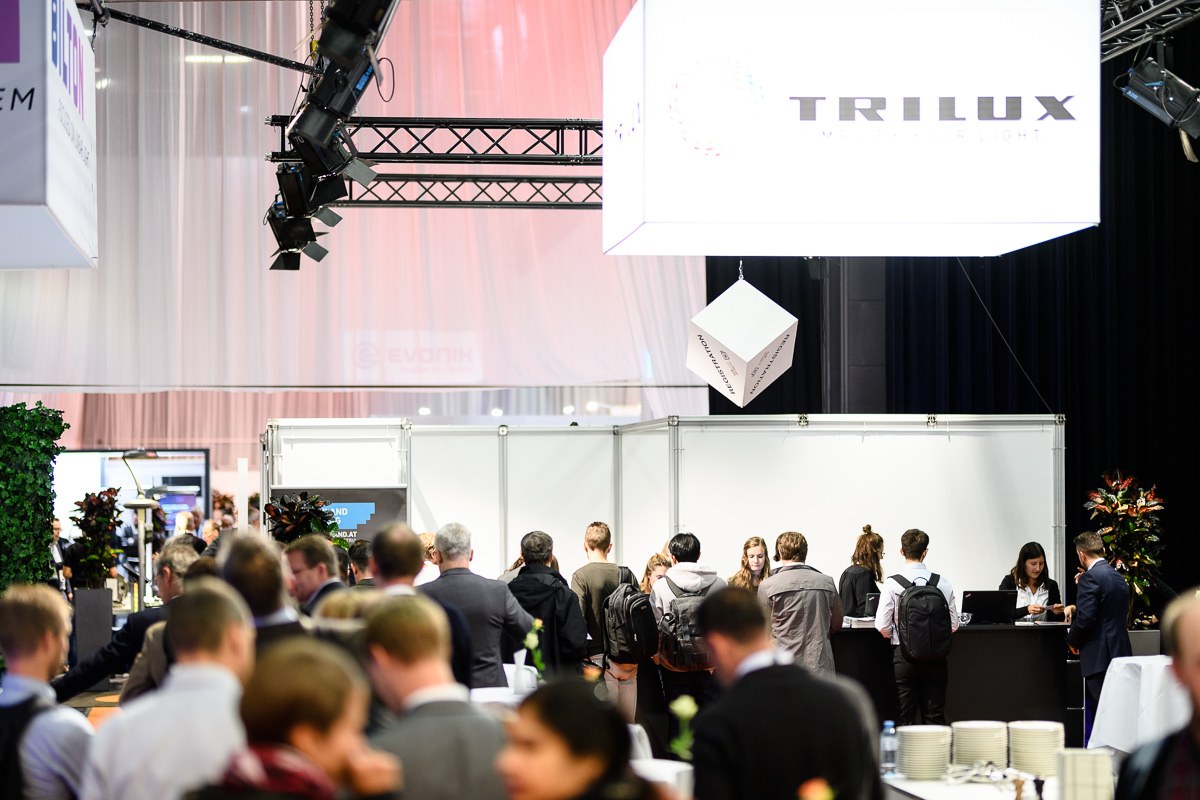 Exhibition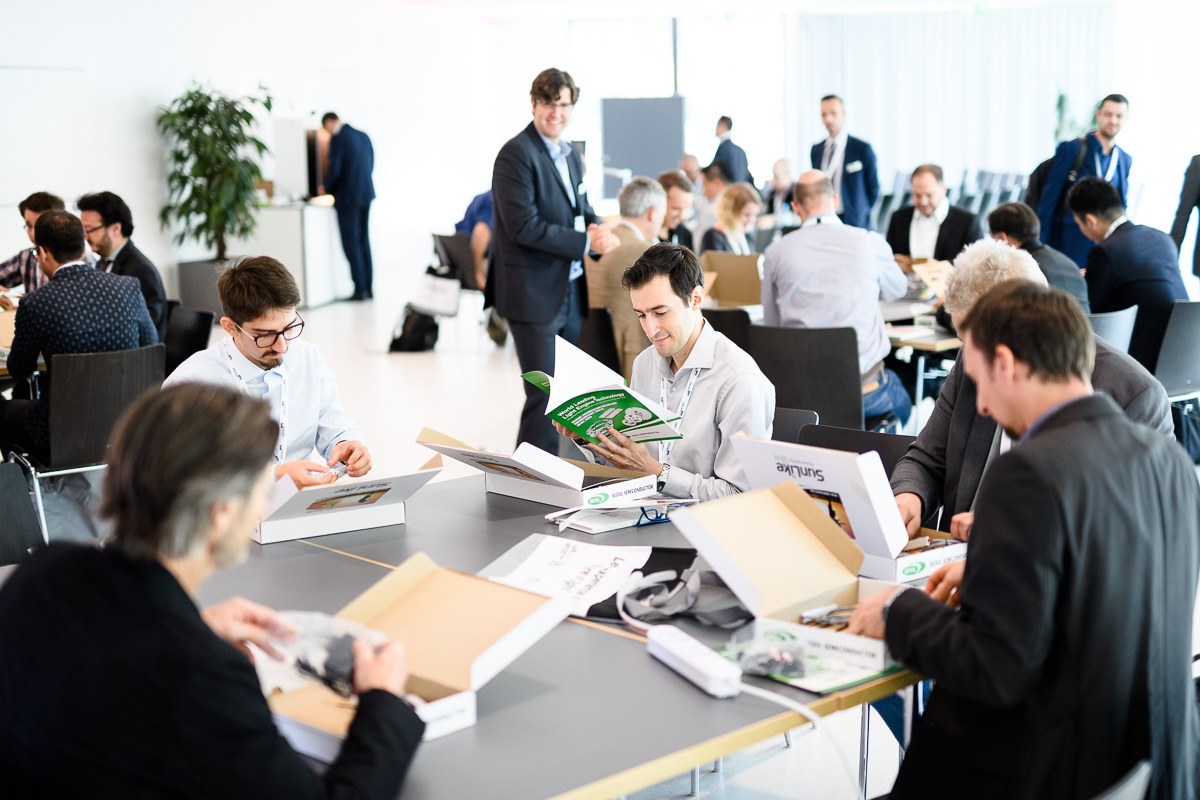 Workshop
"LpS 2018 was a huge success and we will continue to grow the event to meet the needs of delegates, exhibitors and the lighting industry and research as a whole. This year highlighted the continued need for us to all come together, to communicate with each other in an open and lively forum, and to support each other. The future of lighting is evolving faster than ever before and we need to make sure we are all making informed decisions to safeguard our collective relevance and positive impact on the world." Siegfried Luger, Event Director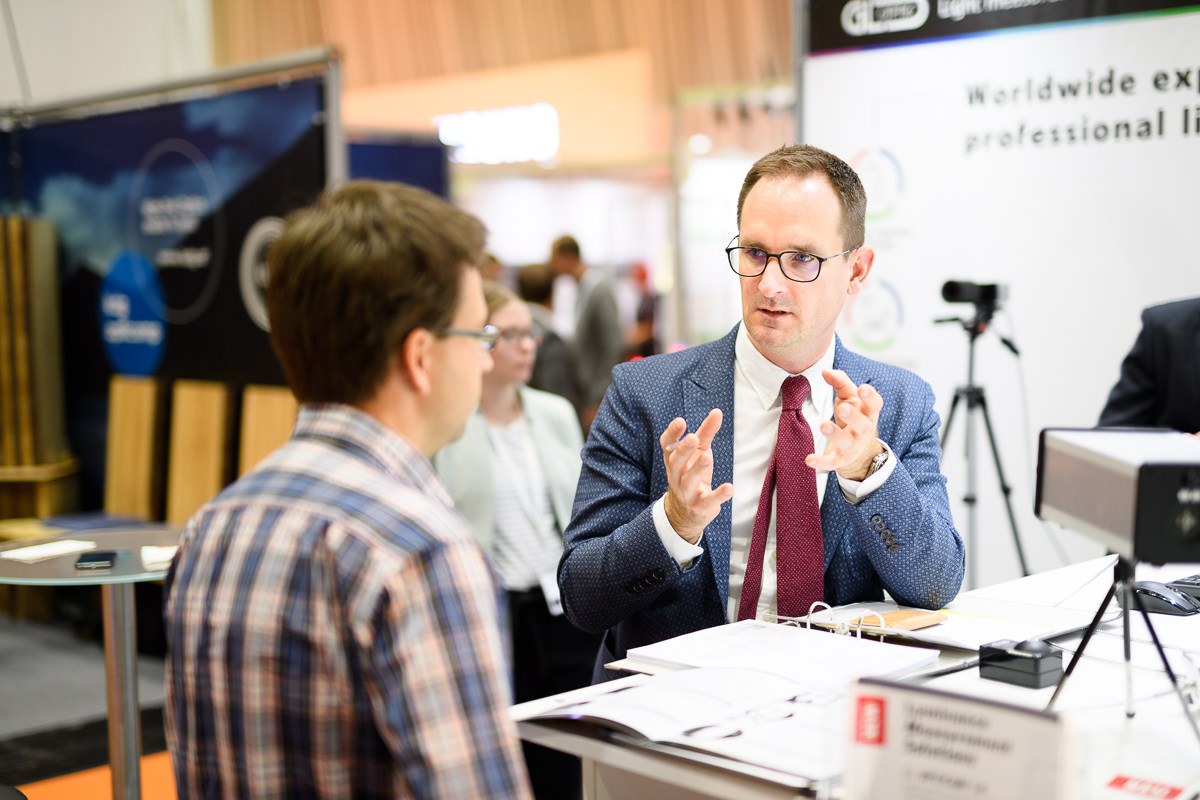 Exhibition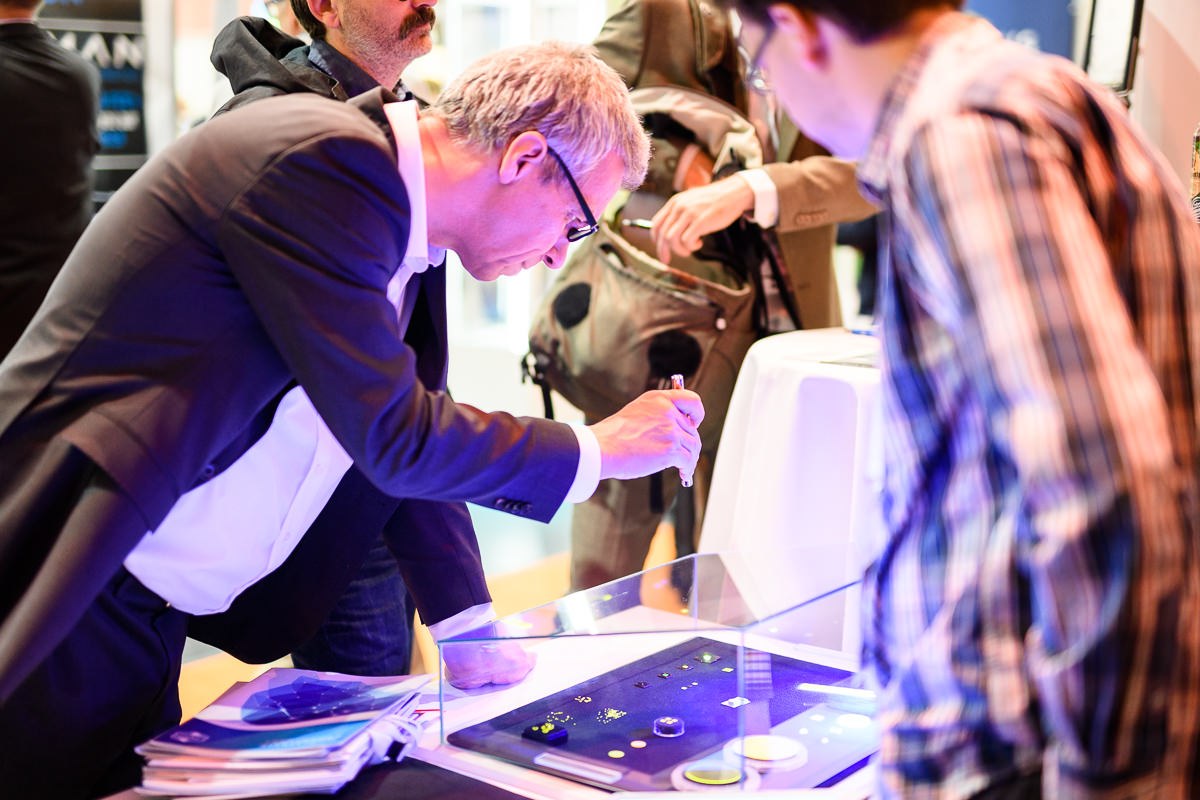 Exhibition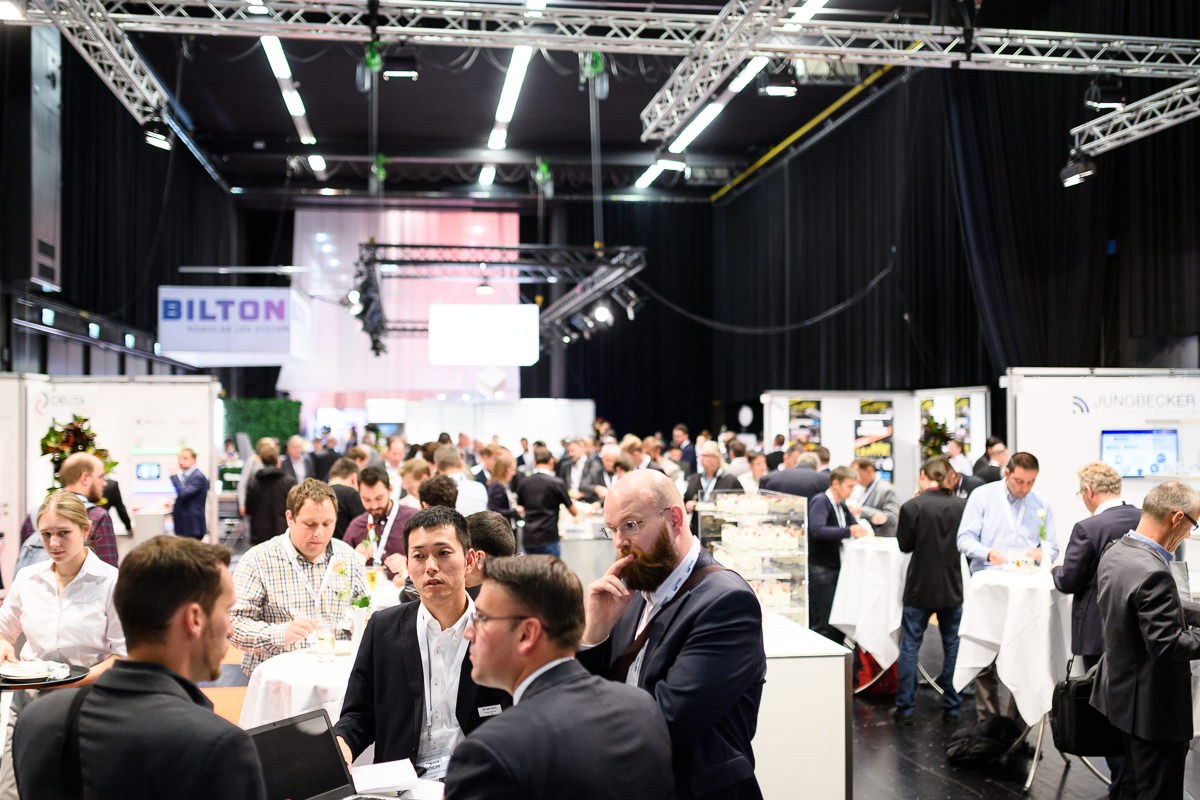 The LpS and TiL 2018 Award Winners…
Over 300 people joined us last week for the official awards ceremony event and we are proud to share the 2018 award winners with you.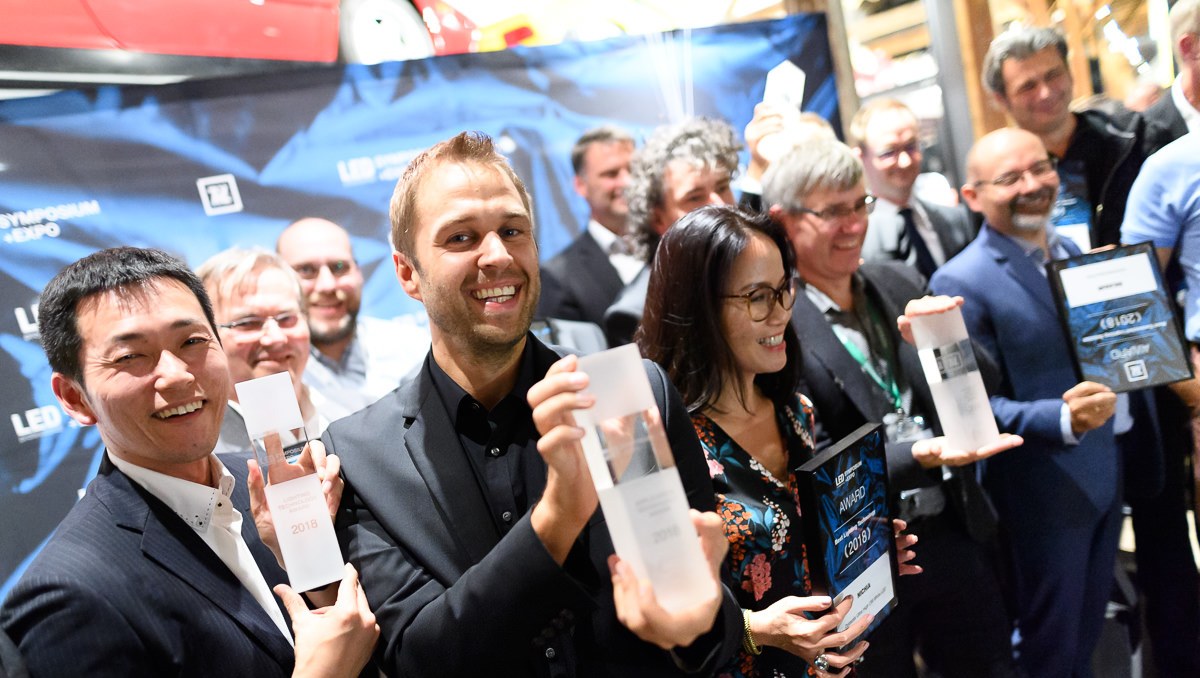 LED professional Award 2018: Best Scientific Paper
Winner: Dr. Octavio L. PEREZ, Lighting and ED Clinician Wellness and Performance Improvement
The paper is based on clear definition of research question, hypothesis and objective of the research. Methodology of the screening study is described in detail and both subjective and objective parameters have been measured. Although ED lighting is a very special application, the paper gives interesting results.
---
The LpS Awards are given to cutting edge technologies with the strongest impact on lighting, applications and sustainability.
LpS Award 2018: Best Lighting Technology
Winner: NICHIA, Optisolis Ultra High CRI White LED
While the Optisolis Ultra High CRI White LED can be used in different applications its clear advantages are in museum applications where a daylight characteristic in respect to CRI and CCT is desired while the impact of high energy, low wavelength radiation must be avoided. This new product alters the misrepresentation that LEDs either do not render colors of artwork properly or damage the color pigments of precious paintings.
LpS Award 2018: Best Application Technology
Winner: LUMITRONIX, TOSHIBA MATERIALS, SEOUL SEMICONDUCTOR, Circadian Light Module & Controller
The consequent implementation of the TRI-R technology to mimic the diurnal changes of the sunlight spectrum brings illumination one step closer to the ultimate HCL. The compact, programmable PowerController V2 with its configurability that allows the control of the light using different input options adds additional value to the module.
LpS Award 2018: Best Sustainability Technology
Winner: GL OPTIC, Modern Lighting Audit
For modern buildings it is increasingly important to proof the realization in audits, either to receive certifications like the Green Building Certificate, LEED Certification, CEE or Title 24, just to name a few, or to proof the correct execution of the planning for the building contractor or building owner. GL OPTIC's GL Modern Lighting Audit tool dramatically simplifies the necessary audit.
---
The TiL Awards are given to the most outstanding creative, collaborative and innovative lighting applications across all industries and the implementation of cutting edge technologies.
TiL Award 2018: Best Lighting Application
Winner: TRILUX, Bicult LED
TRILUX Bicult LED opens up new ways for flexible desktop and room-lighting in office applications. Integrating sophisticated light distribution, circadian lighting and connected lighting techniques it is pointing forward in the direction of future lighting.
TiL Award: Best Connected Lighting Solution
Winner: SILVAIR, Commissioning Tools
The system allows time efficient commissioning of Bluetooth mesh based lighting installations without the need for trained personnel. The user can focus on lighting specific configuration and doesn't have to bother with network setup and configuration which is all done automatically.
TiL Award 2018: Best Non-Architectural LED Lighting
Winner: BILTON, Linear LED Strip Based on a High-Frequency Design
The combination of contactless power coupling and individual control of multiple LED groups allows to the use of this technology in different applications. The specifications suggest that the diverse application possibilities can trigger new creative solutions.
---
Entries for the 2019 Awards will being in July 2019. The future of lighting needs you. Join us September 24-26, for LpS 2019