Event News | Commentary

|
Oct 03, 2016
LpS 2016 - Product Launches - Latest Technology Trends
The sixth LED professional Symposium +Expo opened its doors on September 20th, in Bregenz, Austria. Exciting product launches were presented in the exhibition and at the international press conference at the LpS 2016. Among the presenting companies were: Auer Lighting, Dow Corning, Flip Chip Opto, Gigahertz-Optik, iLumTech, Ophir Photonics, Plessey and UL.
Color-Mixing Optics by Auer Lighting: Shopwhite
Auer Lighting presents a new color-mixing glass optic. It is designed for multi-color LED arrays, such as red and white modules, used in spot, track and down lighting. Complying with the retailers' requests for high contrast, high flux and superior color rendering it is the SSL upgrade to conventional CMH and CDM installations.
The optic consists of a base reflector with exchangeable diffuser lenses: a concept well known and tested with CDM systems. Likewise, the new color-mixing system provides multiple beam angles, depending on the diffuser lens used. The multi-shape facets of the reflector pre-mix the light while the lens with a double-sided, sophisticated facet design makes the color-mixing complete. "ShopWhite" has a very high efficiency >90% that can even be increased with an optional AR coating. The color uniformity for a red-white LED module is better than four MacAdam ellipses for an 18° spot.
The reflector and the lens can either be provided separately for your own assembly or as one piece with the glued-on diffuser lens. The reflector features Auer's SNAP IT® technology for easy mounting and exchange to other beam angles.
The base material of the optics is the durable SUPRAX® glass that easily withstands temperatures up to 450 °C. Additional benefits of "ShopWhite" are no yellowing, nor any degradation over time. The glass optics is scratch-resistant and thus easy to clean.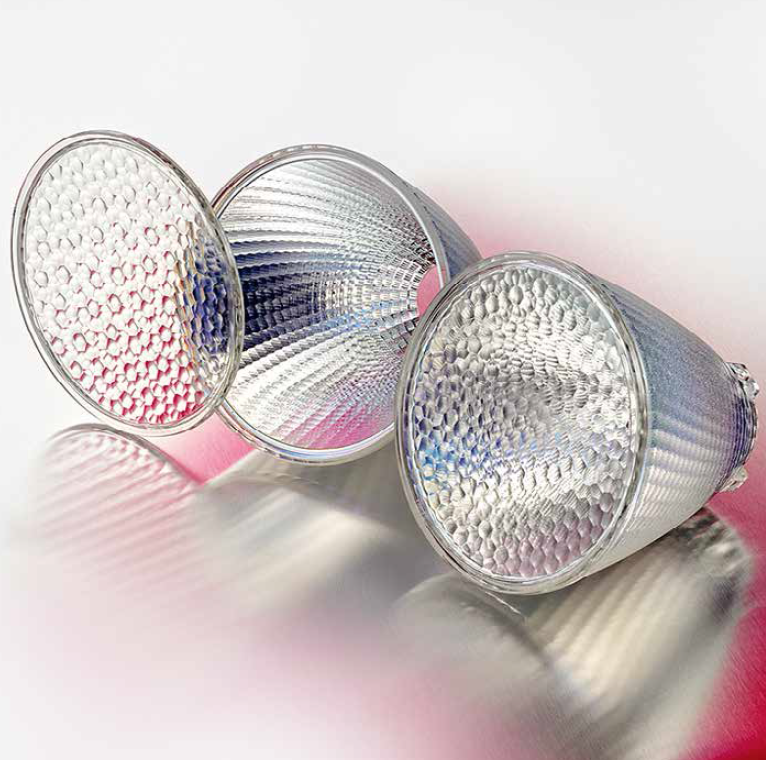 ---
TPI21-TH: Measuring System for Testing and Binning of Back-End LEDs
LED binning by LED manufacturers in order to classify LEDs based on their tolerances is done in pulsed mode using pulsed current flow. Later on, the LEDs are mostly operated in constant current mode. The TP121-TH from Gigahertz-Optik GmbH is an LED testing system that is well suited for testing LEDs in both manufacturer-compliant, pulsed mode and constant current mode. The system's design conforms to the latest norms and regulations (such as CIE S025, LM-79-08, DIN 5032 Part 9) and is equipped with a high-quality CCD sensor spectral-radiometer with an integrating sphere to ensure accurate measurement of the luminous flux, spectrum, color, and color rendering index.
One of the ultramodern features that come with the system is the electronic zero setting (electronic shutter) of the diode array. This allows for precise, brief measurements within a light pulse. With 250W, the system has sufficient power for thermoelectric LED measurement of SMD and onboard LEDs to enable quick tests of the LED junction temperature in the range between 25 °C and 85 °C. The light-tight housing makes it possible for the system to be used outside dark rooms. Besides the attachment of samples, the system supports fully-automated measurement sequences with conclusive light analyses. Calibration is done by Gigahertz-Optik's calibration laborator,using a calibration lamp with simultaneous 2Pi irradiation of the test LEDs.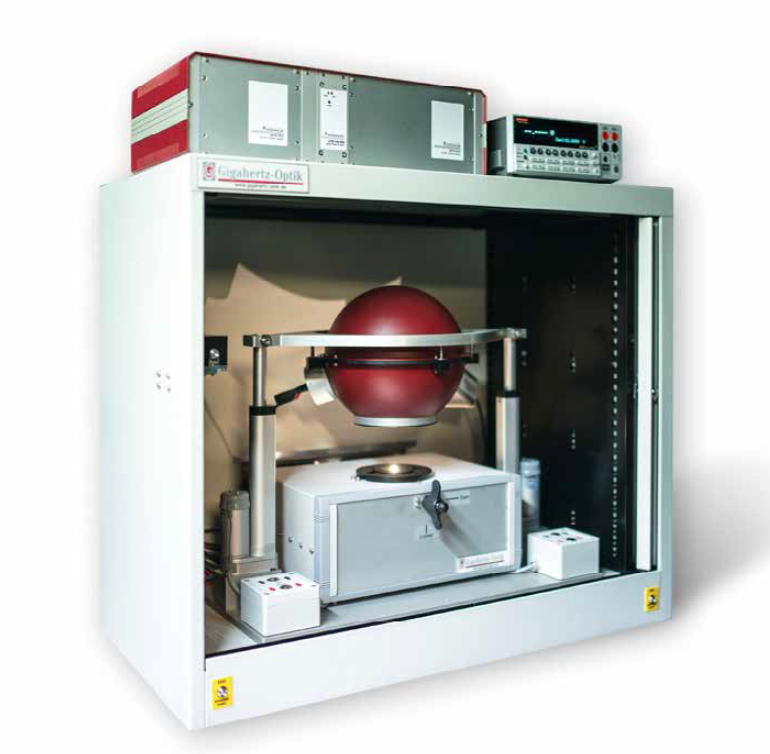 ---
Dow Corning® IA-1200 Hot Melt Room-Temperature Vulcanization (RTV) Adhesive
Dow Corning® IA-1200 Hot Melt Room- Temperature Vulcanization (RTV) Adhesive is formulated to achieve instant green strength, which allows electronic assemblies to be handled immediately after its application.
The IA-1200 RTV Adhesive further speeds processing by offering primerless adhesion to common substrates.
The high thermal stability of IA-1200 Adhesive enables it to perform reliably and without yellowing in high-heat electronic and LED applications.
Able to be dispensed with standard hot-melt dispensing equipment, IA-1200 Adhesive further offers low volatile organic content.
Main Features:
100% Silicone
Non-Hazardous composition and reaction by-products
Neutral moisture cure RTV
Can be used with standard hot-melt dispensing equipment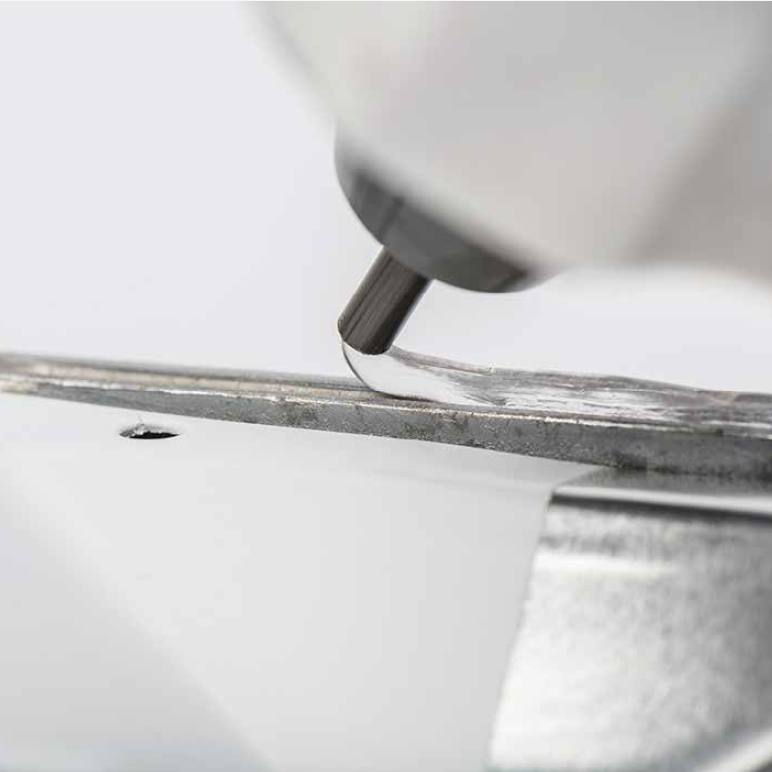 ---
Ophir Photonics Introduces "FluxGage" LED Luminaire Measurement System
The FluxGage measures flux, color and flicker. It is 3 times as small as an equivalent integrating sphere, is robust, not sensitive to environment and is cost effective.
The FluxGage is a photometric test system for LED luminaires that uses solar panels as the light detector and is suitable for a manufacturing environment. The system measures the following variables in a 2π geometry: total flux, spectrum and color parameters (CCT, CRI, Duv, chromaticity).
In the FluxGage system, solar panels are arranged on the inside walls of a box to create a measurement cavity. The panels are covered with black paint with a dense array of clear pinholes in the paint through which the light passes. This arrangement greatly reduces the reflectance of the solar panels, thus enabling the system to be only slightly larger than the luminaire source under test. This is in contrast to an integrating sphere which is at least 3 times larger than the source.
The FluxGage includes a spectrometer for the color measurements and a fast photodetector for the flicker measurement.
With a dimension of 770x560x230 mm, the FluxGarage is able to measure luminaires of up to 640x480 mm and it has dedicated SW and connects to a PC using a USB cable.
A calibrated, NIST traceable, LED source is used to calibrate the system in the field.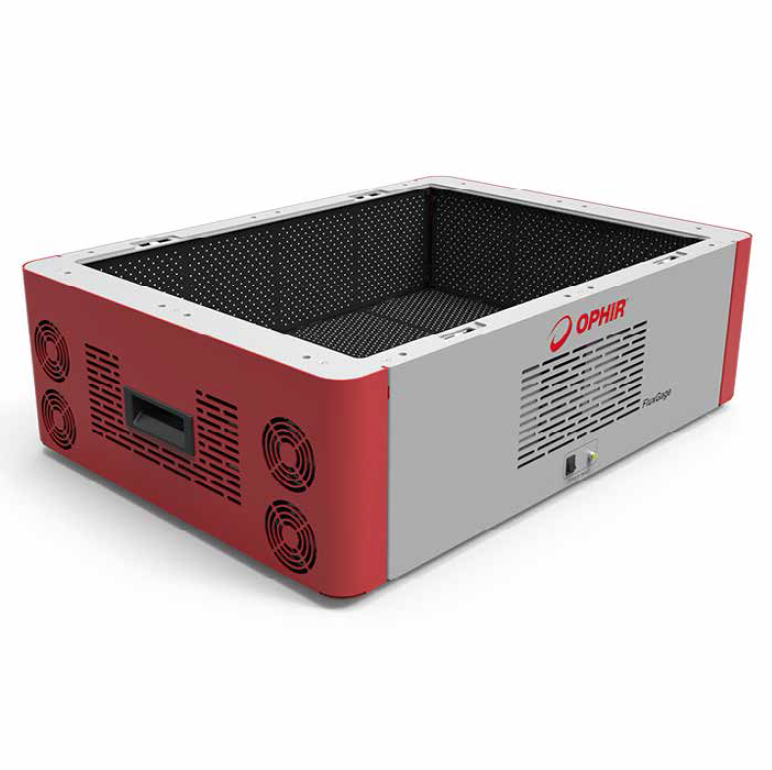 ---
Plessey OrionTM PLWS3000 Series for New Concepts in LED Lighting Design
The new addition to the StellarTM family uses Plessey's Optical Beam Forming technology to make a light module, which is simple to integrate into your product whilst solving many key challenges of existing COB type modules.
The OrionTM provides an innovative approach to directional lighting applications. The key is Plessey's innovative StellarTM Beam Forming Optics allowing a super-slim module with a beam angle of 25° FWHM. The OrionTM module is only 5.6 mm in depth. The OrionTM removes common restraints found in a typical small COB, such as requiring a second optic that can be 100 mm in depth and difficulty to control color over angle.
Plessey's key combination of GaN on Si Chip technology and innovative Stellar Beam Forming Optics interact to help solve this challenge. In addition the superior thermal performance of this combination allows a different approach to Luminaire form-factor, in some cases reducing product depth by up to 85%. The OrionTM removes constraints and offers freedom in design.
By adding a PSU/ Driver and a heatsink the OrionTM will solve beam control, color variance over angle and challenges with thermal performance.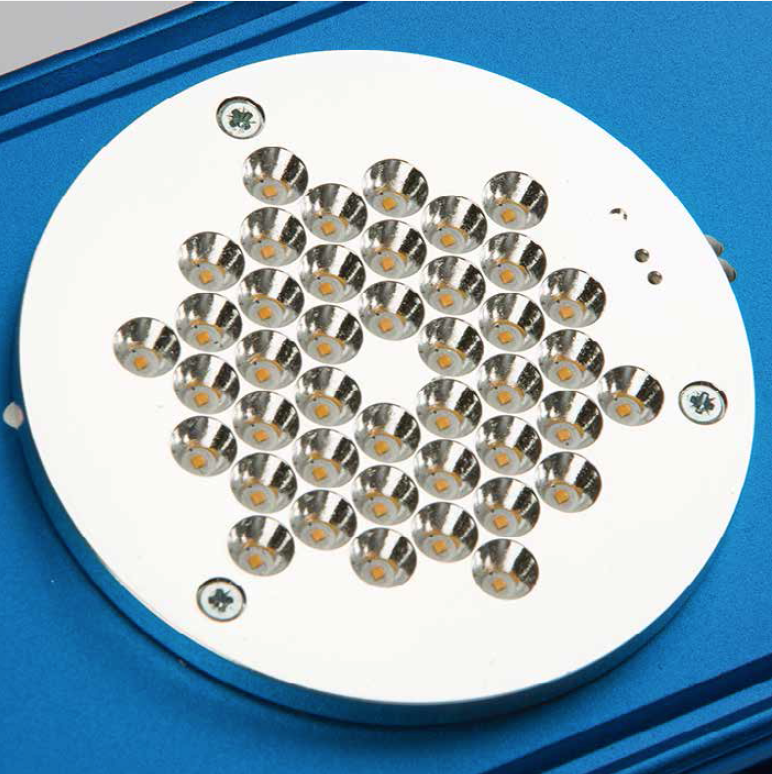 ---
Dow Corning® MS-4002 Moldable Silicone
Dow Corning® MS-4002 Moldable Silicone targets secondary optics in LED lamp and luminaire applications.
The MS-4002 Moldable Silicone's comparatively high hardness and low surface tension results in a smooth, plastic-like surface.
MS-4002's high thermal stability ensures it can retain high transparency even in harsh environment.
MS-4002 Moldable Silicone cures quickly to help enhance productivity, and is going to be recognized by Underwriter Laboratories' demanding UL-746C-f1 and UL-94 standards for outdoor applications.
Main Features:
Two part material, fast curing
Lighter than glass
Medium viscosity for injection molding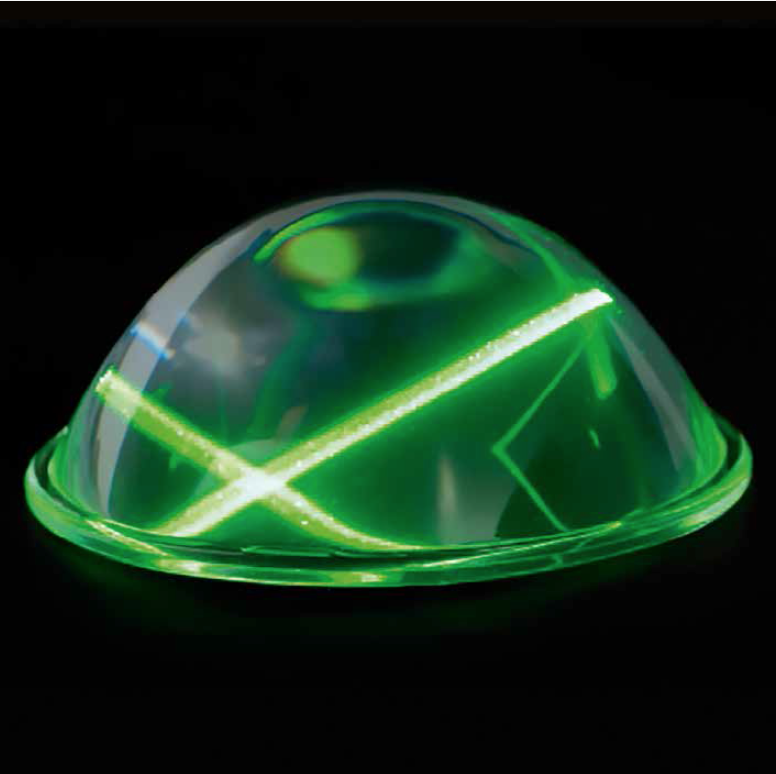 ---
UL Verification Service for Lighting Products: Low Optical Flicker
Optical Flicker is present in nearly all light sources. However, the degree to which flicker can be perceived, or is acceptable, can vary. If present at high level, and according to individual perception, optical flicker may cause discomfort among users and make a lighting installation unacceptable from a quality perspective.
Having developed an internal testing program, UL offers manufacturers the opportunity to have an independent third-party laboratory verify the validity of claims about the level of Optical Flicker in their products using a rigorous science-based assessment. Products not exceeding the identified thresholds are eligible to carry the UL Verified Low Optical Flicker Mark, allowing for easy identification and differentiation during product specification. The UL Verified Mark (see image) includes a unique identifier which allows a purchaser to review the verified marketing claim information at UL's verify.ul.com database.
"The third-party verification mark provides peace of mind and lets manufacturers whose product offers benefits, differentiate their service offerings on the shelf", said Roberto Inclinati, business development manager with UL's lighting division."
To learn more about the UL VERIFIED Mark and UL's Verification service, please visit the UL website.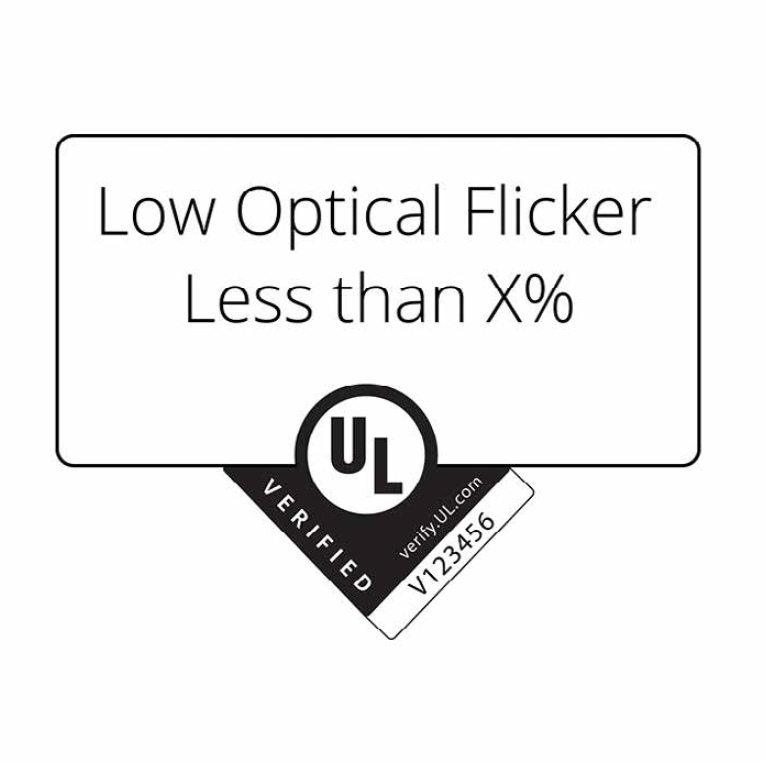 ---
Synapse – A Smart City System that Lives with You and for You
Synapse developed by iLumTech is an innovative, intelligent, and dynamic smart city control and monitoring system. It provides city administrators with comprehensive control of street illumination with additional functions: environmental and traffic sensing, security management and town management providing also data mining and recording for the whole sensor network.
To understand functionality, we can imagine a central nervous system. Synapse, similar like CNS, is composed of many neurons (nodes) that communicate with each other to ensure optimal operation. The nodes are incorporated into individual light points to harvest data about the luminaires (real-time power consumption, temperature, device status) and the environment (air quality, ambient conditions, traffic and parking, utilities consumption, waste status, etc.). City lighting as well as many other functions can be controlled based on the collected data, which is received and analysed by the Synapse software, and presented as understandable and actionable information.
Synapse is an easy-to-maintain open platform system, which allows for connection of 20,000 GPS locatable nodes within a range of up to 15 km. This smart city platform serves not just as a light management system but as well a base for city sensors, municipal wireless network, traffic monitoring, environmental monitoring and security infrastructure.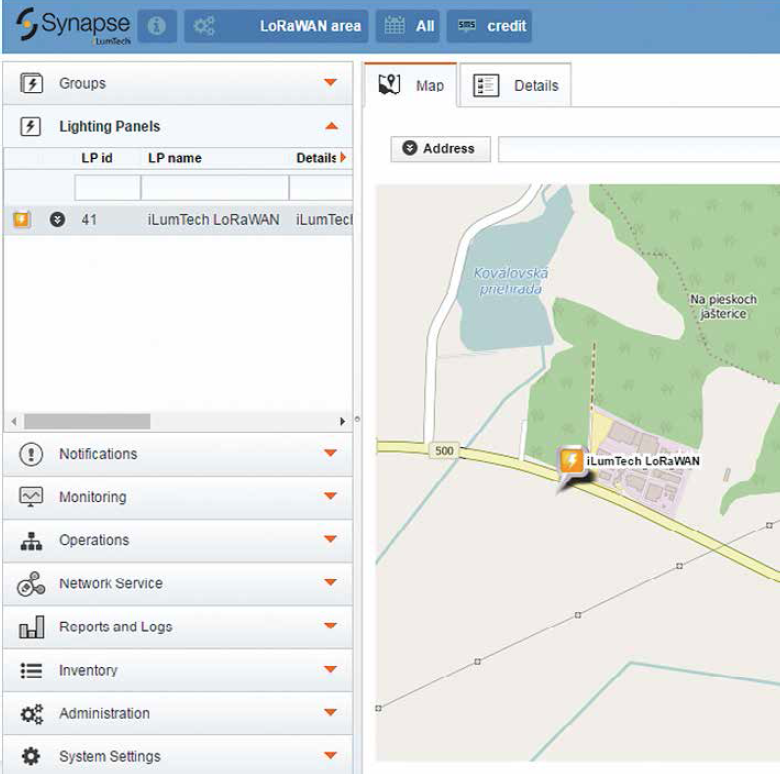 ---
Flip Chip Opto Introduces 100 W & 200 W UV-A Flip Chip COB
Flip Chip Opto releases its first-in-class "Ares Series" UV-A spectrum flip chip COB, as part of the company's standard product line up. The Ares Series features two variations of the UV-A spectrum; 375 nm and 395 nm, with power options of 100 W and 200 W. The Ares Series is structured based on patented DBR LED Flip Chips and features a unique proprietary low temperature bonding technology which boosts lighting efficiency and decreases thermal resistance between the LED chip junction and the module's metal substrate.
The Ares Series features a 100 W and 200 W COB module that offers two unique variations of the UV illumination spectrums at peak wavelengths of 375±5 nm and 395±5 nm. The Ares 100A consumes a maximum power of 185 W for a peak of 375 nm and 167 watts for a peak of 395 nm and features a thermal resistance of 0.18°C/W. The Ares 200A consumes a maximum power of 360 W for a peak of 375 nm and 327 W for a peak of 395nm with a thermal resistance of 0.12°C/W. Both the 100 W and 200 W modules features a dimension of 42 x 42 x 3 mm with a difference on the light emitting surface of 30 mm and 32 mm, respectively.
This first-in-class single source UV LED module will open new applications and solutions to a wide spectrum of industries in medical, sterilization, disinfection, horticulture and indoor gardening, food processing, phototherapy, security, sensors, industrial curing, and many more.