Smart Lighting + IoT | Outdoor Applications | Resources | LpR Article

|
May 16, 2017
Enabling Total Control in the Next Generation of Outdoor Lighting
Outdoor lighting is certainly one of the applications with the greatest potential for energy saving. Although many approaches are discussed, they all end up with a smart lighting solution. In order to accommodate this, intelligent software and electronics are required as well as standardized, robust interfaces. Ronald Weber, Global Industry Manager, Building Automation and Benjamin Nelson, Business Development Manager, Intelligent Buildings, both from TE Connectivity, present a Zhaga compliant solution.
"One key area for investment in energy efficiency is street lighting, where there are not only major opportunities to significantly reduce electricity consumption, but also additional benefits associated with phasing out environmentally harmful technologies, reducing maintenance costs and achieving much better overall control of the street lighting environment." This is a quote from the European Public- Private Partnership Expertise Centre (EPEC) at the European Investment Bank.
Forecasters are predicting that by the end of next year, over half of all street lighting will be LEDs. In a report issued late last year, smart infrastructure market intelligence company Northeast Group predicted that, across 125 countries, over 280 million LED streetlights would be added over the next ten years, reaching a penetration rate of 89% by 2026.
The Trend to Smart Outdoor Lighting
Today, with the rapid advance of LED control technology, it is possible to tune outdoor lighting to take account, not only of the time of day and ambient light conditions, but also the weather, specific events and applications. And on top of that, extra functionality can be built into outdoor lighting to provide feedback to central control systems on the state of individual lights for enhanced and cost efficient maintenance.
Many luminaire operators are considering moving from streetlights with basic functionalities to more flexible Central Management Systems (CMS) that offer more control, better programming, and higher efficiencies. The city of Harrisburg, PA, provides a good example. The city engineer originally wanted LED lighting simply to save energy. Exchanging traditional lighting for LEDs could yield a reduction in the energy bill for lighting of 20-30%. But the engineer also found out that by using LED street lights with an integrated intelligent controls system, he could not only make a direct saving through reduced energy consumption, but his long-term maintenance costs would also come down, owing to the much greater level of efficiency in the maintenance system that the controls allowed.
Key components available to outdoor lighting fixture designers include items such as a family of versatile dimming receptacles; photo control base assembly and related dome covers that provide a complete power and signal interface between the intelligent photo control device and dimming receptacle; a lighting control enhanced base that mates to a standard dimming receptacle which provides AC power switching and multiple DC voltage sources necessary for complex control node solutions; easy-to-use LED holders that integrate thermal, electrical, optical and mechanical connections for leading edge luminaries, and a standardized platform of receptacles, caps and bases that reduce the complexity of data and sensor controls in street lighting architecture by providing a pluggable architecture for small sensors and controls.
A tier system is now developing in the lighting industry, not unlike that now operating in the automobile sector. OEMs concentrate on their core competencies and leave development of peripheral technologies to their suppliers. An example of this can be seen in the development of AC/DC converters to create a low voltage direct current for LED control systems. Until recently, most lighting companies were developing their own converters. Now, they can buy a dimming receptacle plug with the converter built directly into it. All the OEM needs to do now is develop its own control circuitry, which can then be connected to the module to form the final assembly. This gets the OEM to market quickly with a unique product developed with minimum engineering effort.


Figure 1: Enabling total control in the next generation of outdoor lighting
More Versatile Streetlight Controls
With LED lighting, we can now recreate and control light in a highly efficient and cost effective way. An example of this type of solution that enables new levels of control is the sensor ready (SR) platform a new connectivity standard for outdoor luminaires, designed to integrate sensors with LED light sources and drivers. The Endurance S platform reduces the complexity of street lighting architecture by removing the need for hard-wired auxiliary modules and the associated wiring and in its place provides a 100% pluggable solution. It comprises a receptacle, sealing cap, module plug bases, and associated dome covers. Used in conjunction with an SR driver, an SR pluggable sensor module can be plugged into a 4-pole twist-lock SR receptacle mounted on the fixture enabling a high degree of sensor control flexibility.
Some time ago, NEMA and ANSI together developed a standard around a receptacle that fits on top of every street light. This would normally just have a photo cell plugged into it, so the light would switch on and off according to ambient light conditions, but now, increasingly sophisticated receptacles are now being fitted. Some NEMA dimming receptacles provide a far greater level of functionality in the photo control module. The lighting can be dimmed, the color can be modified, and it can even be made to flash.
In advanced development at TE is the LUMAWISE Endurance N Enhanced Base, intended to create a platform for rapid development and manufacture of street and outdoor lighting control solutions that are compliant to standards developed by National Electrical Manufacturers Association (NEMA) in conjunction with the American National Standards Institute (ANSI). It provides AC power switching and DC power supplies necessary for complex control node solutions, allowing designers more time to focus on value-adding features. It incorporates an ANSI-compliant mechanical architecture that supports design reuse and modularity across lighting control products. Applications are in street and roadway lighting control, commercial & campus outdoor lighting management, smart city control networks, and in bridging smart grids to smart cities.
These and other developments are helping to vastly improve the control we have over our lighting systems. We can put light, not only exactly where we need it, but precisely when we need it. But there is so much more that can be done. In the smart city of the not-too-distant future, as an ambulance makes its way to the scene of an emergency, the street lights change in intensity or even in color to show the driver the quickest way. The limits of what can be done with light color and intensity are expanding all the time.
More Versatile COBs
Multi-functional chip-on-board (COB) holders now available can form the core of the fixture ecosystem by integrating LED electrical, mechanical, thermal, and optical interconnectivity. As well as solderlessly terminating to COB LEDs, they can incorporate some core control elements. As a result, they can accelerate time to market, minimize applied costs, facilitate easy integration, and improve assembly efficiency when compared to traditional methods of LED integration.
Extending LED Capabilities Beyond Simple Illumination
As we become more familiar with LEDs for lighting, and the possibilities that they open up in terms of design and functionality, we can start looking at how controls can further develop their potential. It is now possible, for example, to use LED lighting for highly secure line-of-sight data transmission.
Parking meters can communicate with nearby street lights, which, using very high speed modulation capability, can transmit information to meter attendants in the neighborhood – sorry folks – that a car has overstayed its allotted time. Or, on a more positive note, they could provide much more precise data than is usually available today on available parking spaces.
In fact, a form of "smart parking" has already been deployed in the largest parking monitoring system in the world – in Moscow, where congestion has been cut by over a quarter since installation. There are other significant deployments in major cities in Russia and China.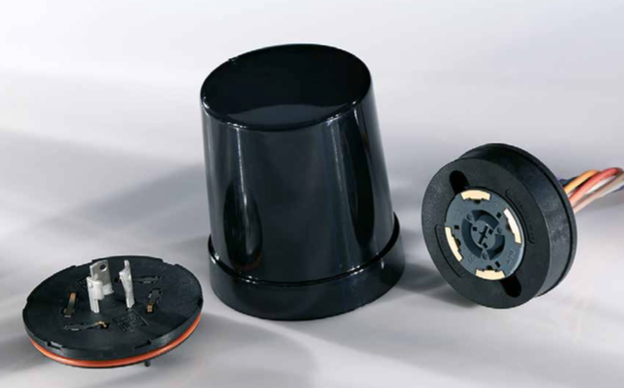 Figure 2: Fully rotatable dimming receptacle, photo control base & cove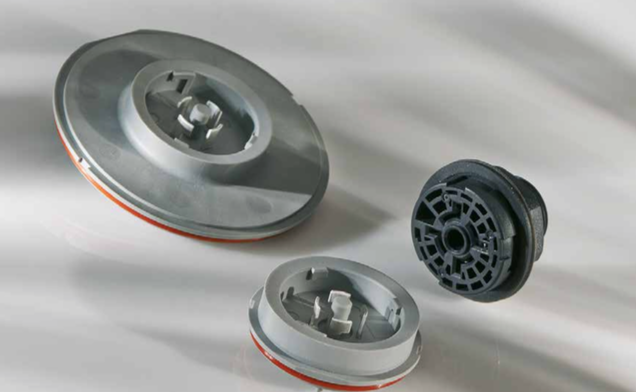 Figure 3: Module for smarter street lighting applications
New Standards for LED Lighting
Over the past few years, engineers and system architects at leading component suppliers have been working with downstream partners to create a vision of a new street lighting architecture. A key consideration was the potential of new architecture and new functionalities to help create value for developers, installers and users of outdoor lighting, whilst making the move from individually programmed street lighting to CMS.
Until recently, designers have mostly only been able to select NEMA/ANSI standard product lines, simply because no specific alternative – or even European – standard existed. Now, there is a new connectivity solution for LED street lighting, and a new European standard for outdoor luminaires.
One compact connectivity solution for LED street lighting that offers greater flexibility in luminaire design and street lighting architecture is the LUMAWISE Endurance S. Because it is field upgradeable, it is possible to simply and quickly upgrade existing luminaires.
A standardized interface between the receptacle and module base or sealing cap uses an integrated single gasket that can accommodate and seal both luminaire and module using the same connection interface for either 40 mm or 80 mm diameter central management systems. This allows different modules to be exchanged and upgraded in only a few seconds, without having to electrically isolate the lighting pole.
The new product was co-developed with several partners to ensure a complete system is available, including application specific drivers and control nodes. The partnership also collaborated with the Zhaga Consortium, a global lighting-industry organization that is standardizing components of LED luminaires, including LED light engines, LED modules, LED arrays, holders, and electronic control gear (LED drivers) and connectivity fit systems.
Zhaga describes a connectivity fit system for smart outdoor luminaires in Book 18, currently in draft form, which defines a standardized interface between an outdoor LED luminaire and a sensing/communication module that sits on the outside of the luminaire. The module connects to the LED driver and control system, and typically can provide sensory inputs while also communicating with other luminaires in a network. The standardized interface defined in Zhaga Book 18 enables the installation of future- proofed outdoor LED luminaires, which can be easily upgraded with smart communication and sensing capabilities.
Visions and Conclusion
The limits to the functionality that can be built into outdoor LED lighting systems continue to expand. Radio transceivers enable individual lights to be integrated into a network. Sensors can monitor energy consumption and the general "health" of individual lights, with any problems then being flagged. Outdoor LED lighting can now even become part of a city-wide environmental control system.
There is so much more that can be done. In the smart city of the not-too-distant future, as an ambulance makes its way to the scene of an emergency, the street lights change in intensity or even in color to show the driver the quickest way. The limits of what can be done with light color and intensity are receding all the time. Street lights will no longer be just street lights. They will become nodes in a sensitive, intelligent city.
Wherever people live, work, and congregate, there is need for outdoor lighting. And so there is potential for sensing applications to make that lighting more appropriate and responsive to people's needs. In tunnel lighting, sensors can monitor temperature and humidity, and can be used in closed-loop systems controlling air flow. It should even be possible to get early warnings of fires breaking out if spikes are registered.
Imagine an entire city with a networked lighting system enabled with temperature and humidity sensors. It will be possible to evaluate microclimates in local areas throughout the city and adapt accordingly.
So for example, sensors will be able to recognize areas of stagnant air flow, enabling city managers to put out environmental alerts much faster than ever before, and hopefully avoid a flood of health- related issues for city inhabitants.

(c) Luger Research e.U. - 2017