Leading Article | Interview

|
Mar 09, 2016
Lumileds Sets New Standards for Mid Power Range LEDs
Rahul Bammi, Lumileds Vice President Marketing and Product Management and Matt Everett, Lumileds Senior Director Mid Power Products discussed their new Mid Power March product launches with Siegfried Luger, publisher of LED professional. This article covers the features of these new product lines.

Lumileds has made big efforts to develop and customize their new and extended mid power product family for the business segments General Illumination, Automotive, Flash and Display. Their development was mainly driven by the intention to reach the highest efficacy values, a well defined product portfolio for all footprints, custom and standard LED on board solutions, and the highest robustness/reliability targets.
"Lumileds consequently is designing LEDs specifically to certain applications." Rahul Bammi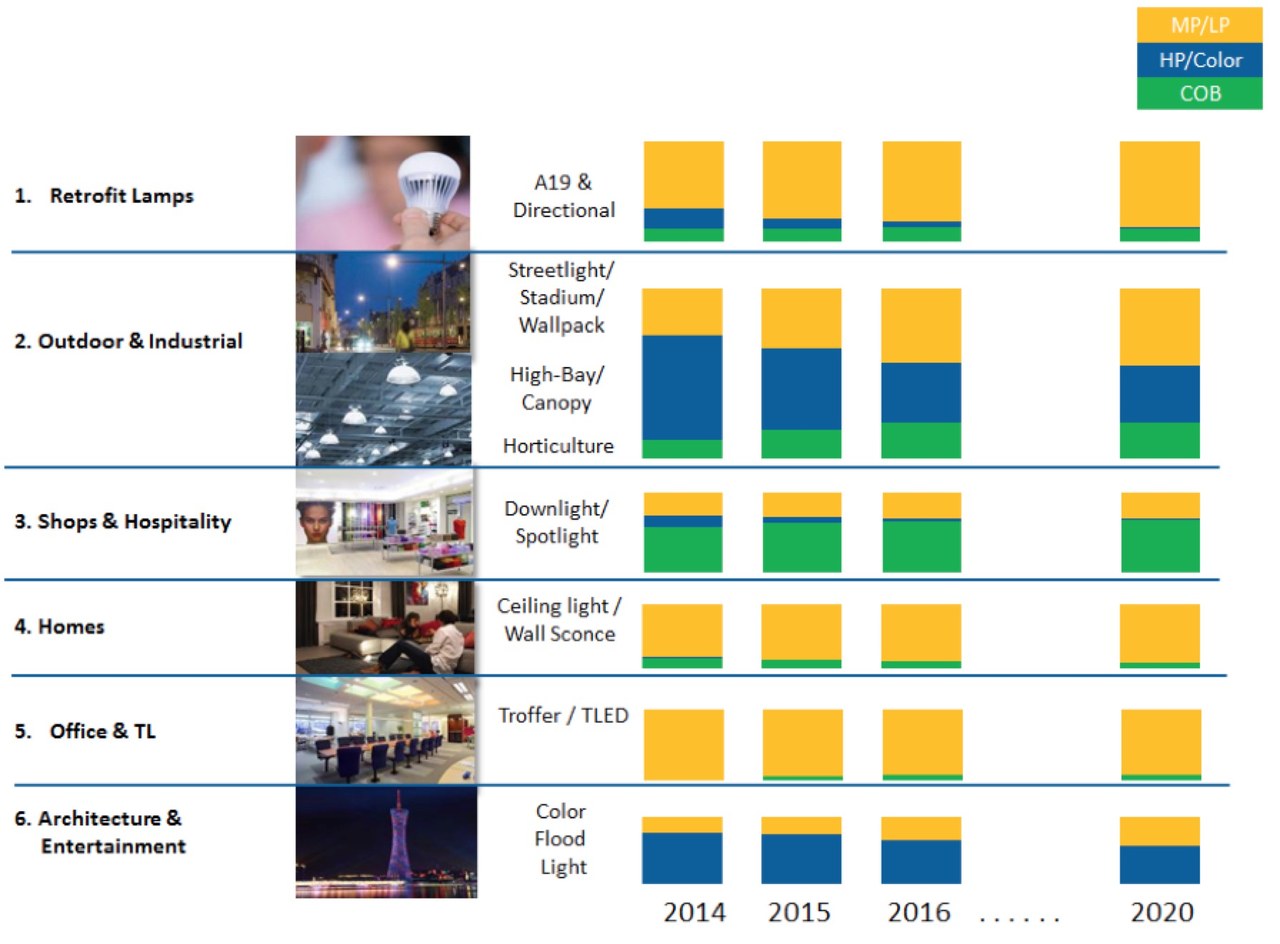 Figure: Evolution of MP/LP, HP/Color and COB products for different applications. Source: Lumileds


LUMILEDS NEW MID POWER MARCH PORTFOLIO 
KEY FEATURES

LUXEON 3535L HE PLUS: Industry Leading Efficacy
Product architecture is ideal for high efficacy applications
Enables LED count reduction due to dramatic efficiency improvement on each LED
Familiar 3535L package and footprint, with same 3535L Line advantages in reliability and lifetime, leveraging existing data
4,000K, 80CRI, 52 lm typical, 186 lm/W @ 100 mA; 34 lm, 194 lm/W @65mA
Tested at 100 mA, 1/7th color binning
Initial CRI & CCTs target indoor commercial applications (2700/4000/6500K, 80 CRI)
LUXEON 2835: Well Defined Product Family with a Common Footprint
Available in two different light output ranges (2835C & 2835E) with multiple voltage options to provide optimized performance for different application requirements
Specialized color targeting per application
Industry's best maximum current (up to 240mA) provides extra headroom for demanding applications
Micro color binning enables easy color kitting to create 3, 4 & 5-step MacAdam ellipse
With an industry standard footprint, the LUXEON 2835 is the perfect upgrade for other 2835 products and other common mid power offerings
LUXEON HR30: Most Robust and Reliable Mid Power LEDs
Specifically designed and tested for use in the most demanding environments
Quad Flat No-leads package with industry-best materials
Superior Reliability and Lifetime, specifically designed for harsh conditions of Outdoor and Industrial applications


To date, no issues with reliability testing at 4000hrs at max current (240mA) and Tc= 125°C
Junction Temperature >160°C!
>95% lumen maintenance and <2.5% Vf shift at 4000 hours at these extreme conditions
Target lifetime in excess of 100khrs at 150mA, 105°C

Resistance to harsh chemical environments, especially sulfur and chlorine environments
"One of the interesting things about Lumileds' products overall is the dedication to enabling high current densities. Lumileds' parts can be driven to the maximum conditions. For example some mid power parts can be operated over 1 Watt for high lumen output applications. The borders for mid- and high- power LEDs are beginning to blur." Matt Everett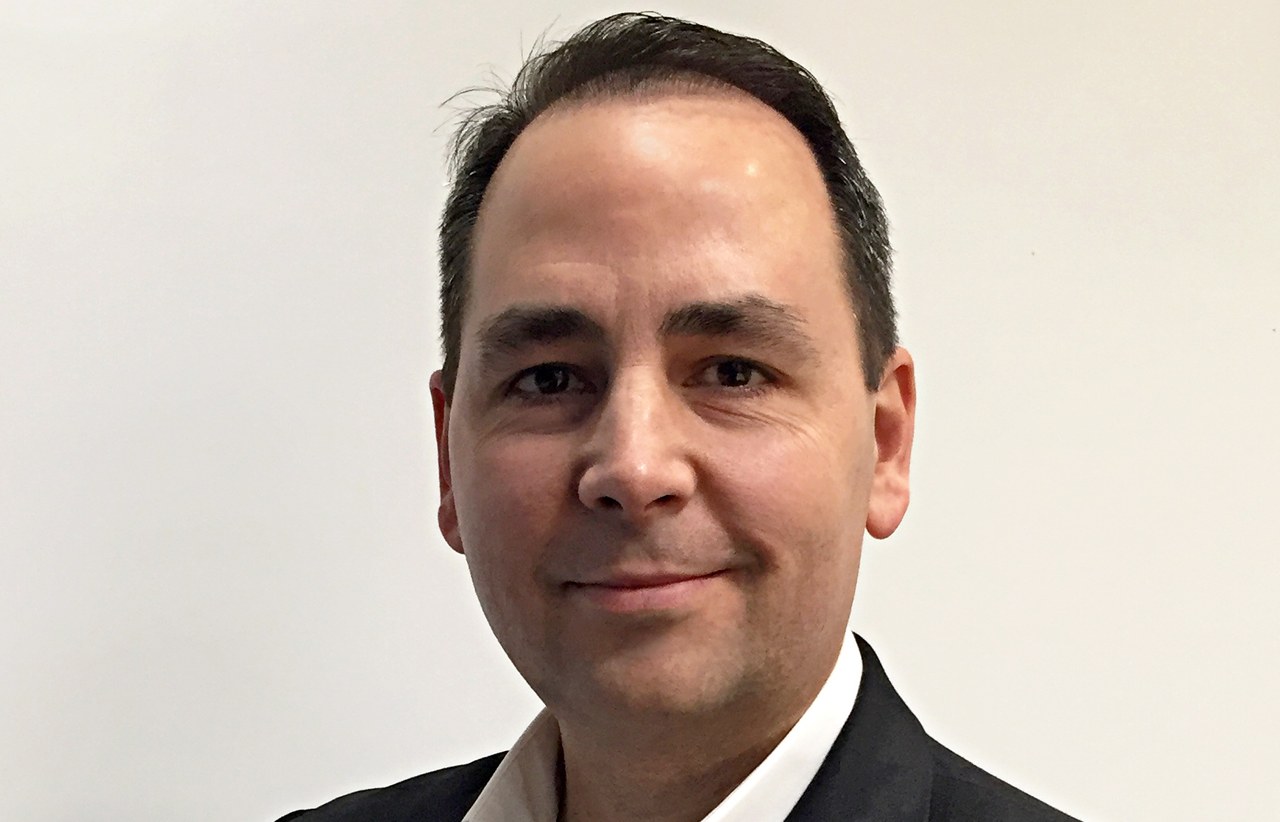 Matt Everett, Lumileds Senior Director Mid Power Products
Future Lumileds Mid Power Business
Since the introduction of mid power products to the portfolio in 2012, Lumileds mid power business has grown exponentially as Lumileds became a major player in this market, capturing share at 8 of the top 10 global lighting manufacturers. As consolidation continues in the LED industry, Lumileds is uniquely positioned in the market with a strong history in illumination-grade LEDs, leadership in technology and innovation breakthroughs, and a diverse business with four main segments.
"We will leverage this leadership and unique expertise in all four key aspects of making LEDs to grow and proliferate our product offerings in mid power to address an ever-changing market dynamic." Rahul Bammi
About Lumileds
Lumileds is the global leader in light engine technology. The company develops, manufactures and distributes groundbreaking LEDs and automotive lighting products that shatter the status quo and help customers gain and maintain a competitive edge. With a rich history of industry "firsts," Lumileds is uniquely positioned to deliver lighting advancements well into the future by maintaining an unwavering focus on quality, innovation and reliability. 
To learn more about our portfolio of light engines, visit lumileds.com.
LED professional
Luger Research e.U. - (c) 2001-2016 - Institute for Innovation & Technology
Siegfried Luger