LTF Technology | LED Drivers | Universal Input | Featured

|
Nov 11, 2021
UniDriver® Universal Input Line Voltage LED Drivers
LTF Technology's UniDriver Series offers the ultimate in flexibility and ease of driver selection for lighting industry OEMs and specifiers. These technologically-advanced LED drivers offer True-Tri-Mode dimming from 100V to 277V (ELV, TRIAC, 0-10V), dimming levels from 100% to 0.1%, compatibility with all residential/commercial input voltages, Title 24 compliant flicker-free operation, and a 5-year warranty.
Designed for reliable performance, durability, and compatibility with all types of architectural-grade dimmers and LED applications, UniDrivers offer UL-recognized and UL-listed constant voltage and constant current models from 3W to 300W. Create lighting systems with flawless dimming for a variety of applications including downlights, LED strips, linear lighting, and PoE. Available in many form factors including linear, brick, and even matchbox to fit within junction boxes.
Indoor and outdoor models, plus custom options for OEMs, are also available.
Dimming Curves (UniDriver model DS12W350C1536MB1UDT24)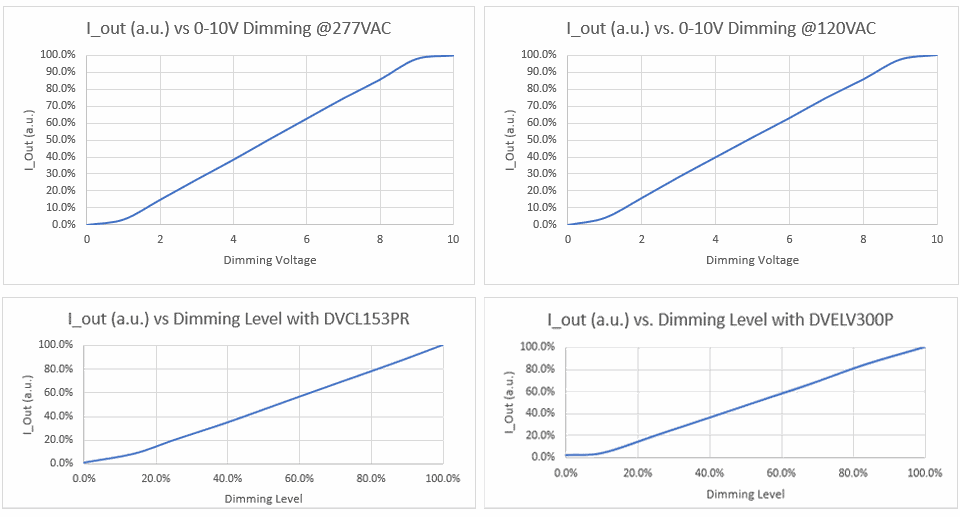 About LTF Technology
As a leading engineering company and manufacturer of OEM LED lighting components since 2007, LTF has served Architectural, Commercial and Residential lighting industries around the globe. LTF is driven by quality and innovation, with a passion for new product development. The LTF team is committed to building the most reliable and versatile lighting components on the market, using advanced engineering, creative design, and leading-edge technologies.
Visit https://www.ltftechnology.com to review our full product line.
___
© 2021 LED professional / Luger Research e.U.