Business | Distributor News | Partnerships

|
Jun 09, 2017
ERP Power and Future Lighting Solutions Sign Global Distribution Agreement
ERP Power LLC (ERP), a leading provider of small, smart and connected LED drivers for the lighting industry, has signed a global distribution franchise agreement with Future Electronics, a leading provider of solid-state lighting technologies, engineering expertise and online simulation and design tools. Future Electronics is globally integrated with lighting solutions expertise in 44 countries around the world to accelerate time to market and facilitate architectural, commercial and industrial lighting fixture development.
"Future's role in solid-state lighting applications is well known," said Andy Williams, ERP executive vice president. "Future Electronics has the largest team of lighting experts in the industry with global supply chain capabilities, extensive customer relationships, and the Lighting System Creator design tool for engineers."
"ERP Power is driving the intersection of power, light and data," said Jamie Singerman, Corporate Vice President, Worldwide, of Future Lighting Solutions. "Together, Future Electronics and ERP Power go beyond traditional illumination with a premium quality portfolio of versatile, integrated and scalable solutions to power and connect smart lighting applications."
ERP LED drivers deliver an industry-leading combination of programmable outputs, smart lighting controls, extensive dimmer compatibility, and the industry's highest power density, at competitive cost. Surge protection devices and step-down transformers from ERP enable a variety of outdoor applications such as roadway lighting, parking areas, and sporting venues. The Future Lighting Solutions website will contain data sheets, product training modules, videos, application notes, technical design resources, and engineering tools to help ensure the most efficient and effective integration of ERP drivers into an LED lighting fixture design. ERP LED drivers are targeted at architectural, commercial and industrial applications requiring 10W to 260W of power with dimming, programming and connectivity to the Internet of Lights. LED drivers are the natural place to embed intelligence for lighting controls, and integrate with a variety of sensors, to form the backbone for access to Internet of Things (IoT) applications.
About ERP Power
Established in 2004, ERP designs and manufactures small, smart and connected LED driver power electronics for architectural, commercial and industrial lighting applications. Powerful ERP products deliver an industry-leading combination of compact size, extensive dimmer compatibility, wireless controls, programmable output, and high efficiency at competitive cost. Headquartered in Moorpark, CA, ERP owns and operates its own ISO 9001 certified manufacturing facility to ensure quality of design, sourcing, production and testing. Learn more online at www.erp-power.com or by emailing SaveEnergy@erp-power.com.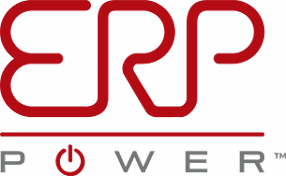 About Future Electronics
Future Electronics is a global leader in electronics distribution, ranking 3rd in component sales worldwide, with an impressive reputation for developing efficient, comprehensive global supply chain solutions. Founded in 1968 by Robert Miller, President, Future Electronics has established itself as one of the most innovative organizations in the industry today, with 5,500 employees in 169 offices in 44 countries around the world. Future Electronics is globally integrated, with one worldwide IT infrastructure providing real-time inventory availability and access, while enabling full integration of its operations, sales and marketing worldwide. Offering the highest level of service, the most advanced engineering capabilities and technical solutions through all stages of the design-production cycle, and the largest available-to-sell inventory in the world, Future's mission is always to Delight the Customer®. For more information, visit: www.FutureElectronics.com.
About Angeles Equity Partners, LLC
Angeles Equity Partners is a private equity firm that invests in companies across a wide range of industrial sectors and specifically targets businesses which it believes can directly benefit from the firm's deep expertise in operational transformation and strategic repositioning. This skill set drives the firm's investment philosophy and, in its view, can help underperforming businesses reach their full potential. Learn more online at www.angelesequity.com.