Event News

|
May 31, 2018
OpenAIS Symposium on IoT Lighting – Final Project Results
Last week saw the OpenAIS project, supported by the EU Horizon2020, host their finale symposium in the famous De Witte Dame, in Eindhoven. Delegates from all over Europe came together to participate, experience and discuss the results of the project.
To maintain the European lighting industry as a leader in the IOT era, the OpenAIS project recognized that this requires creating an open network, because only open standards will allow for maintained relevance and longevity.
The day's symposium was designed so that the project's results could be presented to the industry, so the experts who use and develop architectures and products can see the progress that has been made in IOT systems by the OpenAIS consortium, to experience the pilot in person, and to start the conversations about what tomorrow might bring for lighting.
After an introduction from the enthusiastic project leader, Frank van Tuijl, the morning launched straight into a keynote delivered by Peter Dijkstra, from Cisco. Addressing the room, Peter shared his insights and vision for "Building Trends and the Digital Transformation of Buildings". Suggesting the tipping point for IoT mass adoption is only 5 years away, and he endorsed the OpenAIS project for its timeliness, reinforcing its mission:
"Co-Creation and Co-Innovation in open standards are key to success in this new era of digitization." Peter Dijkstra. Smart Cities & Transportation, Cisco.
The full results from the project where shared step-by-step by the consortium members with the audience, demonstrating the progress made, the challenges they faced and the solutions that they created collectively. The team took the delegates on a journey through the last three years of exploration into lighting and connectivity. You can review all of these slides via the OpenAis website.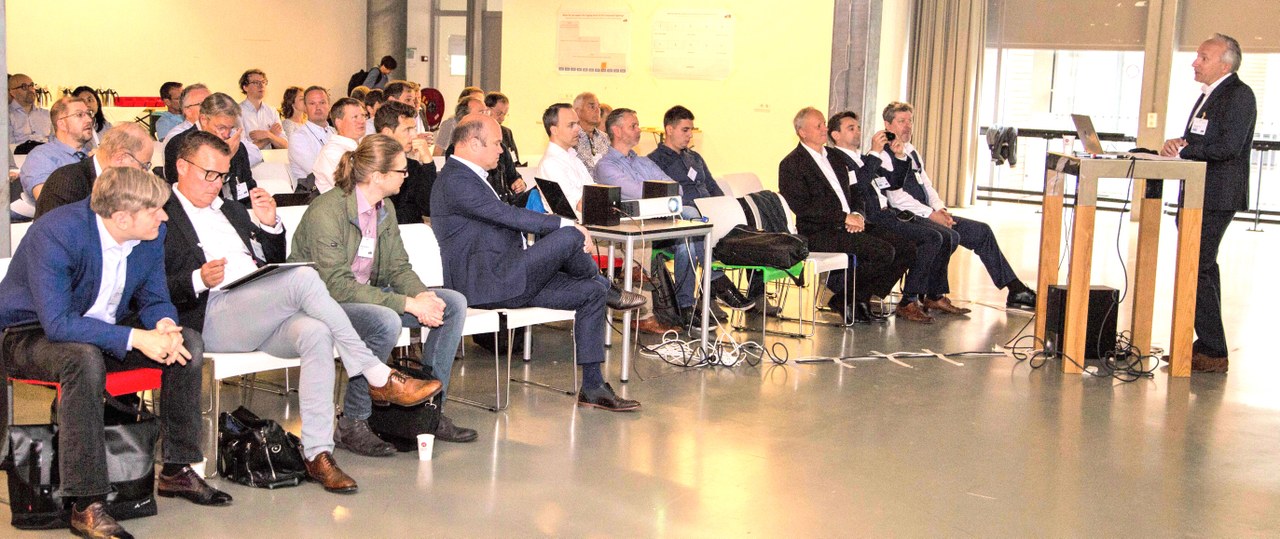 The afternoon's program was more hands-on. People were able to experience of the fully operable large scale pilot and to participate in multiple parallel focus groups.
The Internet of Lights: Optimized IoT architecture for connected lighting

Results from the OpenAIS Pilot

Office lighting scenarios and use cases of the 2020's

Openness and Interoperability

System Integration in a multi-vendor environment
Conclusions gathered from the focus groups will be added to the findings from the project.
You can watch the full video of the project, its journey and its results here: