Displays | Cree | Featured

|
Jun 03, 2020
Cree's Breakthrough Solution for LED Message Signs
The CV94D family are SMD RGB LEDs designed for the most demanding variable message displays. Manufactured to Cree's exacting standards of power, longevity, matched sub-pixel brightness and far field optical distribution, these LEDs outperform all existing SMD LED solutions. The CV94D is IPx6/IPx8 spray and water resistant in a 9.4 X 4.2 mm PLCC6 package.
This SMD LED features an IPx8 water resistant rating in a PLCC6 package. These high performance tricolor SMT LEDs are designed to work in a wide range of applications.
The encapsulation resin contains UV inhibitors to minimize the effects of long-term exposure to direct sunlight, resulting in stable light output over the life of the LED. This PLCC6 package has an increased package height to ease in the manufacturing process.
APPLICATIONS
Entertainment
Channel Letters
Single-Color Signs
Roadway Signs
Variable Message Signs (VMS)
Full-Color Signs
FEATURES
Size (mm):9.4x4.2x4.0


Dominant Wavelength:
Red (619 - 624nm)
Green (520 - 540nm)
Blue (460 - 480nm)


Luminous Intensity (mcd)
Red (3550 - 9000 )
Green (7100 - 18000)
Blue (1400 - 3550 )


Water-Resistant (IPx8)


This part is tested under the condition of assembling it on a PCB with isolating the electrical path by silicone. The leads area of the LED is not IPx8 rated and it's required to insulate for moisture by customer in outdoor application.

Moisture Sensitivity Level: 5a • Lead-Free


RoHS Compliant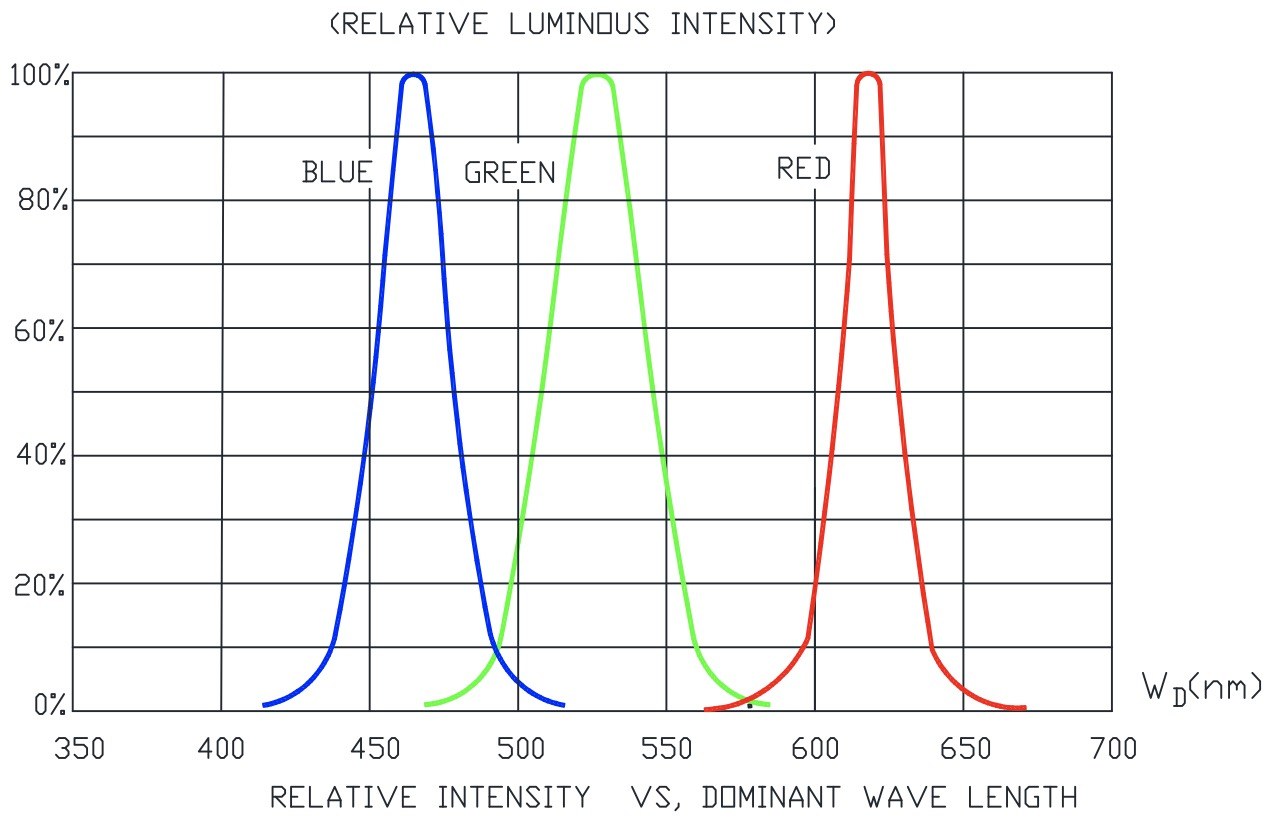 For more information, please visit this website
CREE's NEW CV94D FAMILY

About Cree Components:
Cree's mission is to obsolete energy-inefficient lighting. As the developer of the first lighting-class LED, we're not scrambling to adapt to change - we are the change. That's why Cree makes the industry's best LED components for nearly every lighting application, from directional and distributed to high-bay and roadway. The Cree brand is synonymous with the highest-quality LED lighting.