Resources | LpR Article | Event-Reports | Trends

|
May 30, 2016
Light + Building Post Show Report: The Six Most Noteworthy Observations by LED professional
In the weeks and months before the show it was obvious that the major topics were going to be IoT and connectivity. There are many reasons for this. One is that LED lighting has become established but the big deals for smart lighting and human centric lighting are missing. IoT seems to be the way to improve communication and enable both smart lighting and HCL. Arno Grabher-Meyer from LED professional gives a summary of his impressions of the fair in regards to these topics, and beyond.
The Light + Building 2016 with about 2,500 exhibitors and over 216,000 visitors, closed its doors after one week. The visitors to the exhibition and numerous side events, ranged from technicians looking for information about components and/or applications, to lighting designers, architects and planners who went to see luminaire manufacturers and system providers, and on to installers looking for luminaires and installation material. The Light + Building offered the chance for them all to get information about the latest trends and to connect with others. The majority of the companies and products were related to luminaires and installation material but there were also a vast amount of companies there displaying components and modules. Visiting all of them and getting detailed information in six days was next to impossible but I did have enough time to get a rough impression of the current business situation.

The times of big news and sensations in the LED lighting business seem to be more or less over but that doesn't mean it is less exciting. And it certainly doesn't mean that it isn't worth visiting other exhibitions and events. On the contrary, if you look more carefully at the details and shift from a purely technical view to a more application oriented and solution-focused view, you'll find a lot of exciting information. The six most striking impressions, covering all the stages from the component level up to the system and application levels, will be summarized below.


Figure 1: Visitors were attracted by upscale, attractive booth designs, inviting them to look in detail at the latest products and gather information 
Diversification
In the recent past LED manufacturers have demonstrated that they are quickly approaching the physical limits of light generation efficacy. The big manufacturers know that further improvements could help the environment or adversely support the rebound effect but from an economic point of view, improvements are great for the end-user, even if there aren't any big direct monetary paybacks. On the other hand, improvements support technicians and manufacturers in the designing of cheaper and more reliable products. And there has been a change in the ongoing race for the most efficient LED: The leading actor at the Light + Building 2016 was not the high power LED and not the subject of lumens per watt. Instead, the main topic was offering the right solution for the best system efficiency for different applications.
While in 2014 the focus was on high power LEDs, now the central issue is the progress of COBs and beyond that, mid-power LEDs (MP LEDs). This could be the consequence of the demand for high-power LEDs stagnating or even decreasing while the demand for mid-power LEDs has increased. Low cost mass production from Chinese government sponsored manufacturers has spurred manufacturers from other countries to try alternative strategies in order to generate unique mid-power applications. One common approach is the increase of efficacy with some mid-power LEDs clearly exceeding 200 lm/W. We hear manufacturers now claiming to have the world's most efficient, world's most reliable or world's most cost-efficient MP LED. And when we look at the Lumileds 3535 small package or the Everlight common 5630 standard package and CRI, the Samsung high CRI type and the Seoul Semiconductor multi-junction MP LEDs, they are all correct.
What is even more impressive than these record efficacies, however, are other improvements and approaches like lifetime and reliability. Longevity has been improved to the point of almost being equal to high power products.
The ongoing diversification in this business segment is especially remarkable. MP LEDs now have special properties that only HP LEDs had in the past. Things like a special white appearance, high CRI LEDs, high lumen density products that satisfy other relevant technical requirements with improved parameters can now be found in the portfolios of top tier LED manufacturers. The LUX 2835 by Lumileds is available in five configurations of light output and string voltage and ESD protection while their Luxeon HR30 LEDs are designed to operate for over 100,000 hours of continuous operation in harsh environments. Everlight has released 2835 packages in three voltages: 3 V, 6 V and 9 V at 0.5 Watts and two voltages: 6 V and 9 V at 1 Watt, and ultra-high efficiency versions of its low-mid-power 5630 package series. Seoul Semiconductor has made improvements on their Multi Junction technology LEDs in a 5630 package that support high voltage driverless designs and Samsung extended its broad MP LEDs portfolio with a high CRI version, the LM561B+ package. These are just a few of many examples.
One possible consequence for engineers is that their lives may have become a little more complicated due to the high number of different products. On the other hand, experienced engineers can now choose between optimized products according to their requirements whether they want to focus on performance, lifetime, light quality or cost-effectiveness.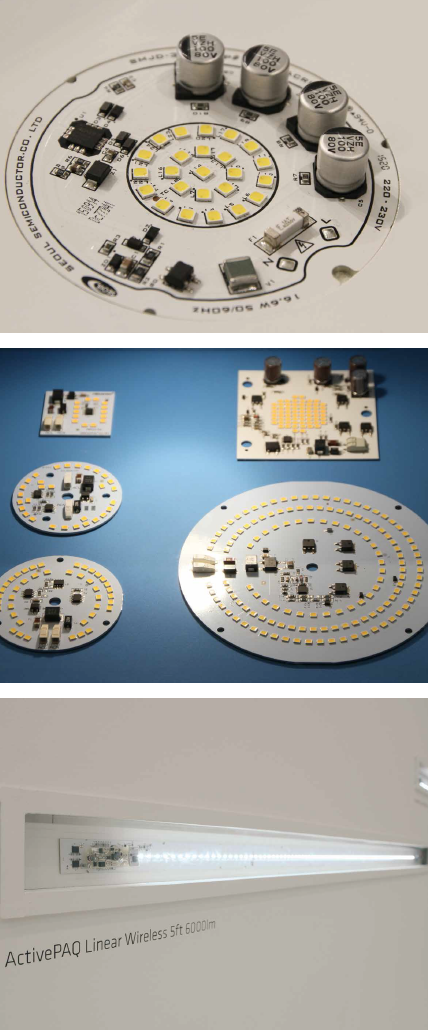 Figure 2, 3 & 4: Many of todays modules and applications are based on mid power LEDs. LED manufacturers, meanwhile, provide a broad spectrum of mid power LEDs with very different specifications ranging from multi junction high voltage LEDs to LEDs with high CRI or special white tones
Minimizing Methods
The first thing that needs to be mentioned when we talk about minimizing methods is the Chip Scale Package (CSP). The newcomer at Light + Building 2014 has matured and is now well established in the portfolios of most manufacturers. However, most manufacturers agree that it is not the cash cow they had hoped for and that flip chip technology is still too expensive for many applications. Furthermore, many of these products are still lacking performance when compared to the competing standard LEDs. Nevertheless, the number of manufacturers providing this solution is growing and the top providers have already tailored these products for different requirements.
The latest developments in this field are CSPs with different half-width-angle emissions, CSPs with high CRI and CSPs with integrated primary optics. Some manufacturers are even leaving the mid power range and seriously approaching the high power domain with CSP LEDs. Besides a full line of CSP LEDs with different CRIs, Samsung currently offers a 3-by-3 CSP array capable of 10 W at approximately 124 lm/W. SSC also presented a tightly packed WICOP 2 CSP array. Prolight Opto featured their different solutions with and without primary optics, with and without phosphor as well as different color versions.
The weak point of this technology is lower efficacy compared to mid power products as can be seen in the figures above. This disadvantage can be partially compensated in one or the other application by some design advantages while manufacturers like Osram and Lextar are following another approach to achieve a similar reduction in size and system costs. They are also shrinking the package size to chip size but instead of using flip-chips they are still relying on conventional wire-bonded chip technology.
Miniaturization is also a topic beyond the LED itself. LedLink presented three generations of collimators side by side. The original first gen lens is the biggest one and still important when top UGR values are mandatory. The second and third gen series offer significant weight reduction and the latest lens especially reduces the overall product height giving new design opportunities.
On the chip level, this miniaturization trend is certainly supported by other markets like mobile devices or wearables. One just needs to think about many sensors that are now shrunken to sizes that were absolutely inconceivable some years ago without compromising quality and functionality. The full potential of this recent trend is not fully utilized yet in lighting applications and possibly bears a high potential for designers and luminaire manufacturers.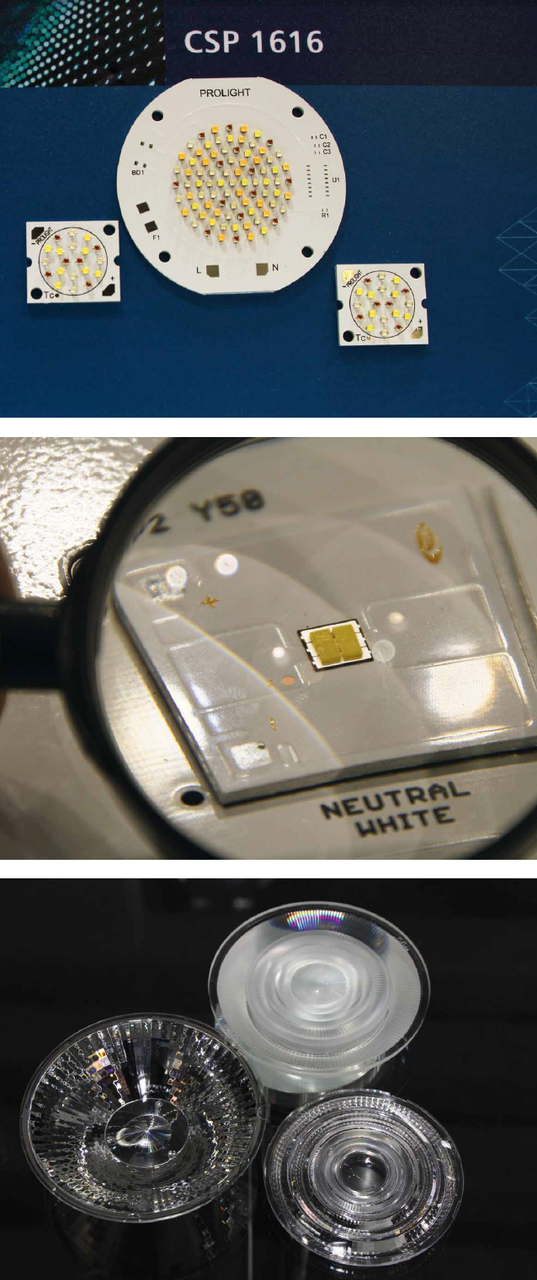 Figure 5, 6 & 7: Reduction in size and the number of components is certainly not new to this business but is becoming more and more common. While CSP are obvious proponents, due to new concepts, optics have become smaller and lower in height
Integration Approaches
Always a hot topic, and predicted for years, it started with driver on board and so-called driverless modules and is now visible on every level from chip scale to modules. LEDs, optics, thermal management as well as different electronics like drivers, sensors or controls are all involved.
Plessey could have been mentioned in the section on miniaturization, but they are going one step further in their approach. Not only is Plessy minimizing size, but they also aim to add supplementary components on the chip and LED package level, reducing the overall number of components of the complete system. The difference between their approach and that of most competitors is that they start with the production of GaN-on-Si based surface-emitting LEDs and end up integrating a unique modular chip scale optic. The company also confirmed that they are investigating further integration opportunities of their GaN-on-Si technology.
The Epistar approach of allowing for higher integration, which, in turn allows for miniaturization, is going in the other direction. They showed their GaN-based transistor (see the LED professional report in LpR 50) used in a DoB module. In combination with HV LEDs, the GaN-IC provides a significant improvement in overall system efficiency and a reduced BOM and therefore a miniaturization of the system. At this stage of development it could not be disclosed whether this development would be integrated with the LED on a chip level.
Another example that offers both higher integration and minimized dimensions comes from MAZeT. The company introduced the fully integrated MTCS-CDCAF sensor chip solution with an I.C interface to guarantee defined light. The technology for the sensor is similar to the well-established MAZeT MTCSxxx XYZ color sensors.
On a module level, many more companies are pushing towards higher integration levels. The XIM modules that were introduced by Xicato at the Light + Building 2014 have been enhanced by adding additional controls and wireless capabilities. A smart new feature is having the antenna close to the LED. According to Xicato, this position will improve wireless connection quality in recessed applications because shielding effects from metal enclosures are minimized.
In the meantime, other manufacturers have started offering modules with extended connectivity and higher integration levels. Bridgelux's Board of Directors even decided to spin off their own business and sell the core business to an investment group. The Xenio LED module platform integrates local intelligence and communications capabilities and is based on the Bridgelux Vero® Series LED arrays.
Viapaq has come up with a product that cannot be ignored even though it can't be called compact. They demonstrated a unique, single LED module that generates 4,000 or 6,000 lumens, depending on the selected type, and it only has one 2-pole mains connector for direct implementation for luminaires with a length of 1.2m and 1.5m.
The list of companies providing DoB solutions seems to be growing on a daily basis. Megaman pointed out the importance of this group by casing an eye upon the market and starting to offer an increasingly broad range of modules. It's not surprising when you consider the synergies between the production of lamps and highly integrated LED modules.
The trend towards higher integration is known in other industries and it was only a matter of time before it prevailed in LED lighting. The reasons for it to have taken hold now are manifold: Applications requiring this type of solution have been identified; The volumes requested have become reasonable and cost issues are also moving in that direction; The component efficacy has reached a level that makes thermal management more controllable; Adequate lifetimes for the designated applications can be achieved with proper design. It will be interesting to watch what is coming over the next few years.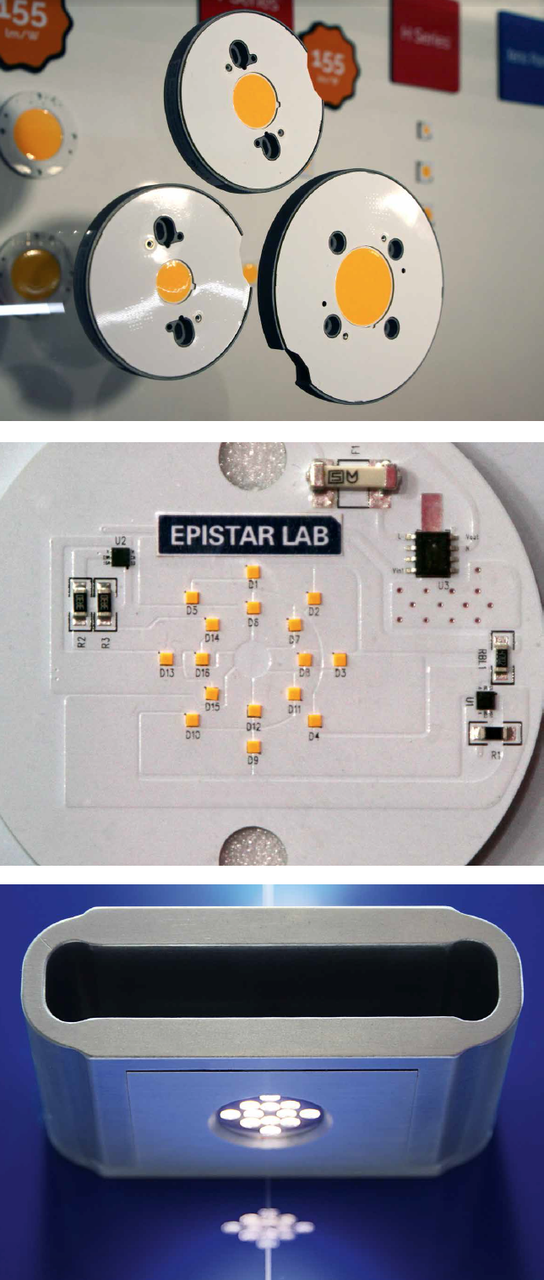 Figure 8, 9 & 10: Integration is omnipresent, sometimes combined with miniaturization. Modules have integrated contols and wireless communication. New transistors allow a reduced BOM. Sophisticated primary optics, as integrated part of the LED die, render secondary optics obsolete
Light Quality
Quality is always relevant but several manufacturers, for example, Nichia, Xicato and Soraa, have started to address "light quality" and are demonstrating their commitment to it in various ways. This year again, Nichia showed an impressive portfolio of high CRI and specialty lighting products. A new study that showed that all color metrics are questionable when it comes to specific applications prompted Xicato to design a new line of products for cosmetics and Soraa addressed light flicker and LED drivers, a topic that is unconventional for a manufacturer whose business is based on LED chip technology.
Two other companies that are attempting to improve light quality are Osram Opto and Toshiba Materials.
Osram Opto demonstrated how different whites of the same CCT can appear even for 1SDCM binning depending on if the 2° or 10° color space is used for binning. To improve overall color consistency, they propose to switch to the 10° color space, at least for critical applications, and offer their Soleriq S13 in this binning from now on.
In collaboration with TOL Studio, Toshiba Materials planned their new TRI-R LEDs, which don't only provide high CRI but also offer a continuous spectrum, without spikes or absence of specific colors with a spectral distribution that is closest to sunlight. This quality aspect cannot be described with CRI or other currently used color metrics and this unique light quality is especially useful in the field of museum and arts. Similar to conventional products with extreme CRI, the efficacy is certainly affected, but the improvements of the past years still allow a remarkable efficiency of over 80 lm/W.
Light quality has many different aspects and strongly depends on the application. While luminaire manufacturers sometimes ask for the impossible, not all component manufacturers have the same attitude when it comes to quality. However, they are increasingly recognizing the importance and are starting to expand their services and product range. It seems that soon any quality requirement will be able to be satisfied without the need of costly customized products.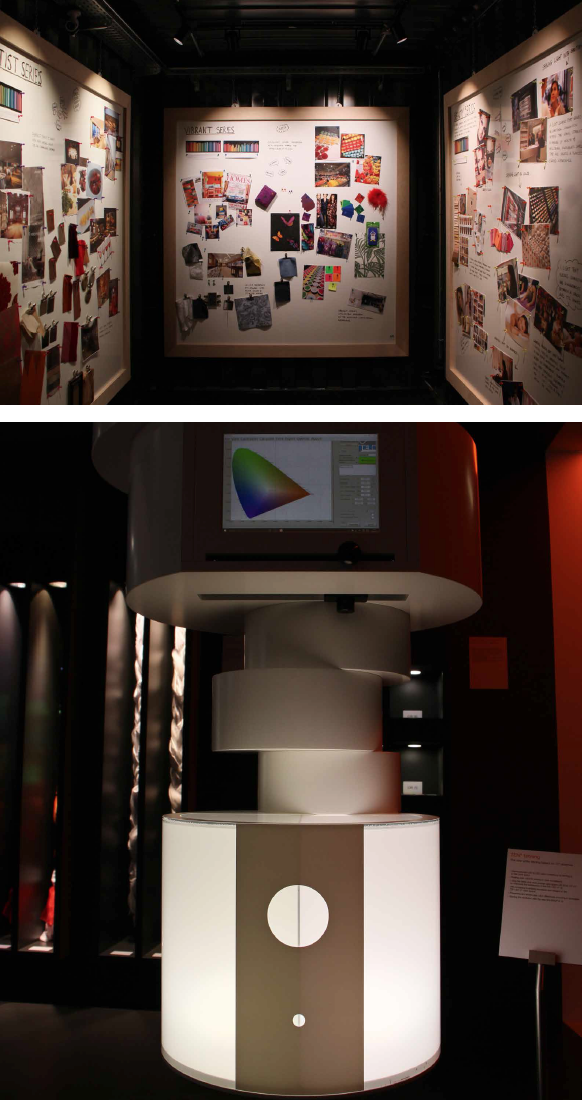 Figure 11 & 12: Just two examples of how companies understand light quality: Three different whites from Xicato for different applications, and Osram's demonstration of 1SDCM binning for a 2° versus 10° viewing angle
Market Adjustment
Anybody who was looking for big news about OLEDs was probably disappointed this year. It looks like the OLED train has got stuck instead of picking up speed. In the early phase of OLED technology many more companies showed OLEDs and OLED modules. Today, even in applications, the exhibits were limited. On a component level more or less two companies stood out from the crowd: OLEDWorks and LG Display, formerly LG Chem. Both companies demonstrated OLED panels and flexible OLEDs that provided performance that is the prerequisite for modern general lighting applications.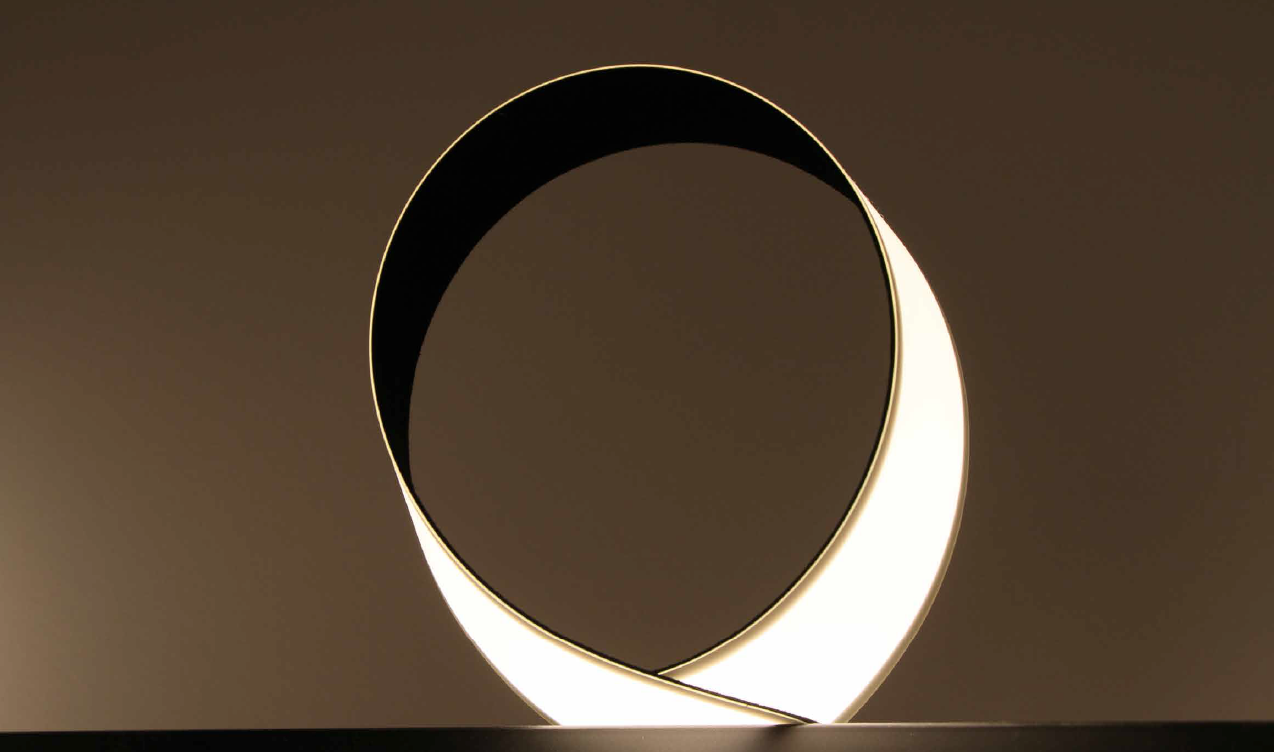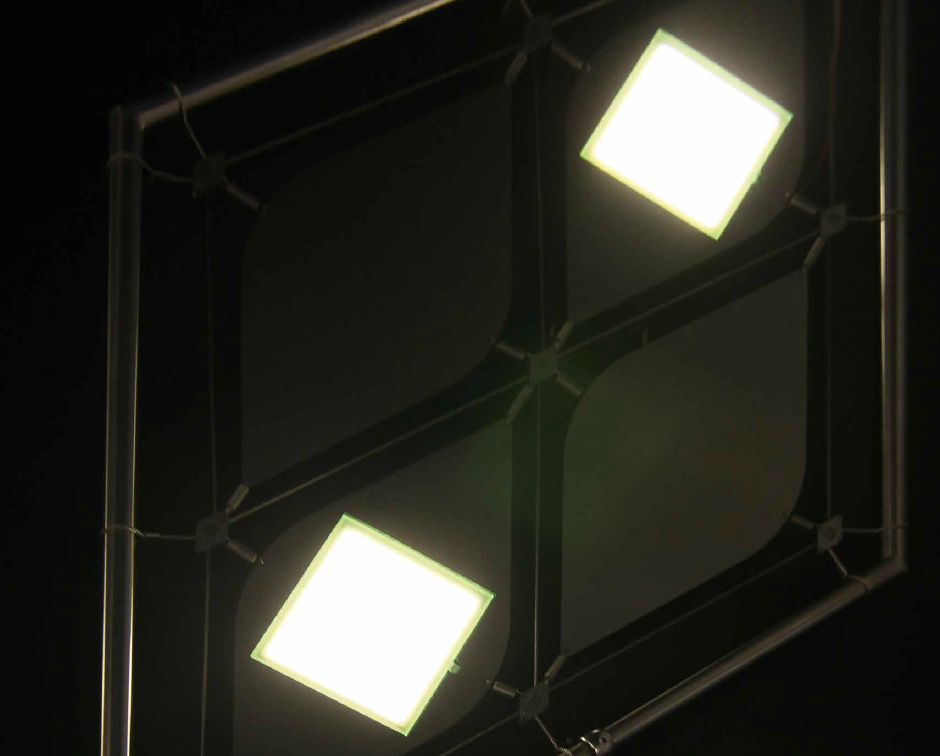 Figure 13 & 14: The offering of OLED modules was limited to a handful of companies. The two that stood out, LG Display and OLEDWorks, demonstrated a broad program of interesting OLED solutions with reasonable performance data, from flexible OLEDs to rigid OLEDs with various CCTs, CRIs, luminosity and efficacy
However, many of the applications for which they were designed still lack when it comes to performance when compared to LED solutions. But perhaps comparing them to LEDs isn't really fair since their development started years later. Right now costs and performance are not the only and possibly not the most important factors limiting the OLED applications. Drivers and controls are very important next to the light source but they sometimes compromise the design that the OLED, itself, would support, minimizing the design advantage over the LED solution. The limited panel size also prohibits satisfactory solutions and raises the question of whether or not the OLED is really worth the extra cost.
Developments based on inorganic LEDs offer great design solutions for planar lighting with various useful features and properties. Even 3-dimensional and flexible designs are possible. The latest developments from Cooledge Lighting offer color tunability that supports the latest HCL trends. Design LED's Light Sheets are water resistant. Newcomer, Carpetlight, developed an ultra-light textile solution that offers a high quality light and is available in color tunable versions, as well.
It is therefore not surprising that the question about the future of OLEDs in general lighting was also present in discussions at the OLED manufacturers' booths. They would have to consider the evolution of rigid and flexible planar LED products over the past few years. The remaining manufacturers of OLEDs may feel a little anxious when big competitors like Philips, Osram and Tridonic reduce their commitment to OLED technology or stop showing them altogether, especially after their relatively massive presence in 2012 and 2014. There are certainly many applications for OLEDs but good ideas and a system approach are required before they succeed in taking part in the mass market - and this will take a lot more time than at first anticipated.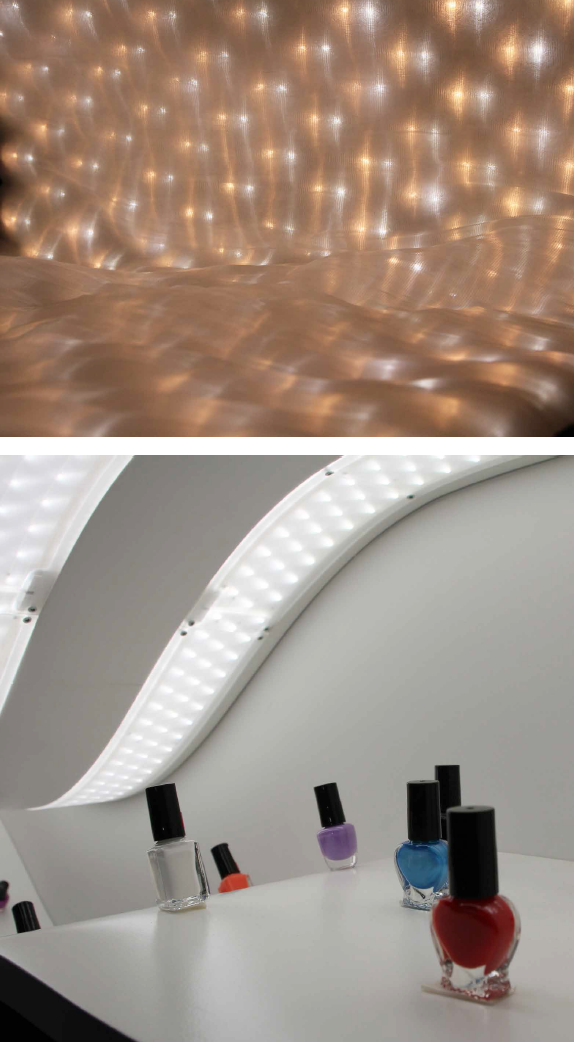 Figure 15 & 16: Different inorganic LED based products are competing with OLEDs that have very similar or interesting alternative design solutions for an application. Their higher lumen per Euro solutions make them serious competitors
Communication Technologies
Communication technologies seemed to be all about connectivity, communication and IoT. IoT was all pervading, but incorrect use of the term has led to confusion especially since the term IoT was sometimes used synonymously for smart lighting or vice versa. Sometimes the three terms IoT, smart lighting and HCL were mixed up and very often the underlying network technology was marketed as IoT.
The community seemed to be even more confused or conflicted when it came to questions about the functionality, purpose and use case of IoT. Some companies considered IoT as a new name for common controls technology with an added web interface while others had a much more visionary understanding. They explained what else was possible and what could be done beyond lighting. The only common denominator is the fact that all companies are still searching for a clear business case and a business model.
This situation has often led to very interesting and sometimes philosophical discussions about IoT. Discussions ranged from asking questions like, "Does it make sense?" "Is it needed?" and "Is it worth the extra money?" to dialogues about appropriate networking technologies, the pros and cons of proprietary lighting networks with gateways versus direct IP based systems and safety, security and privacy issues. But as long as there was no real understanding of what IoT meant, the discussions weren't very valuable. Technical aspects often got cut short even though very interesting technologies were presented. The following four proposals stood out at L+B:
Gooee designed their IoT environment around their unique, multifunctional sensor ASIC. Facing downwards - the sensors detect motion, direction, footfall and ambient light levels and temperature. Upwards - the sensors monitor light output, color temperature, quality and operating temperatures. Furthermore, they calculate the luminaire's life period from its beginning. In addition to their proprietary Wireless Interface Module, or WIM, Gooee relies on a Bluetooth Mesh based, scalable, distributed gateway environment.
As a leading contributor to the Bluetooth SIG Mesh Working Group, Silvair's solution is Bluetooth 4.0+, aka Bluetooth Low Energy (BLE) based. The company demonstrated their full-stack module, a combination of hardware and software solutions designed to meet the challenging requirements of the commercial lighting environment. In addition to the powerful wireless connectivity engine, each such module contains a set of software-defined lighting features.
Casambi also relies on advanced Bluetooth 4.0+ technology. The integrated iBeacon technology extends the functionality of their modules far beyond lighting applications, but also allows for interesting approaches in lighting applications. A detailed explanation of the features, technology and application was published in LED professional Review, issue number 54 (LpR54). We saw Casambi's technology implemented in many products at the show.
Tridonic's massive commitment to IoT was an integral part of the products shown at the Zumtobel Group booth. However, for those who were especially interested in details and the Tridonic's vision, an extra showroom and presentations were arranged outside the fair at the Palais Livingston. Their top-level system, net4more, is based on IPv6 for low power networks, and 6LoWPAN for wireless. Tridonic started the development of net4more before the OpenAIS project and therefore was interested in becoming a leading member of the project. While net4more is not a direct derivative of OpenAIS, it shares synergetic properties. During the project some new ideas where born and it became evident that there was still a need for harmonization to satisfy the needs of home automation, lighting and the telecom industry. Therefore, additional efforts have to be made before the OpenAIS solution can become a standard. But net4more is already designed in such an open way that it is possible to change over and merge both solutions easily at any time (more information on this can be read in LpR 54).
There were only a few other companies that presented outstanding, new, straightforward concepts. Conservatism, a distinct characteristic of the lighting industry, was prevalent. Simply adding a web interface or gateway to a conventional DALI system (or a proprietary system) was the standard solution seen in abundance. The missing clear business case and a business model and uncertainty about the future standard may be the main reasons that many companies are reluctant. However, most companies presented a Cloud- based solution and talked about IoT, often advertising the advantages beyond lighting.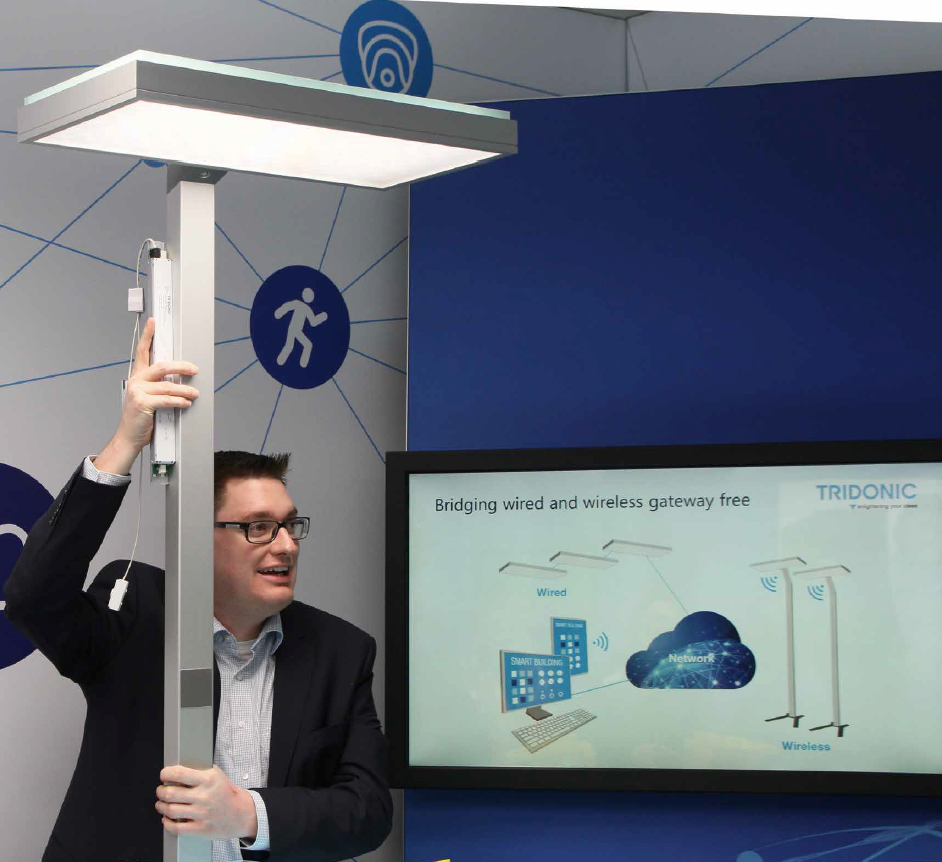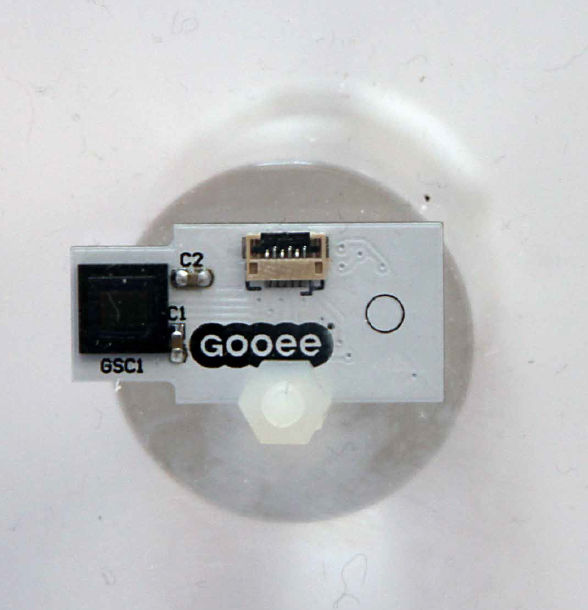 Figure 17 & 18: A number of different approaches built around the core competencies and core technologies of the respective manufacturer were presented and while the basic idea of IoT still needs further development, it has great potential for many applications
Summary
You may be asking yourself why technologies such as LiFi are not covered in this report. The answer is that the primary focus was on technologies directly related to general lighting. While LiFi, for example, is a very interesting idea, it currently has no relevance for the given lighting tasks. Right now this technology is a one-way communication for some very specific tasks, although I believe it has great potential for the future. The trends and topics discussed were more obvious and selected because of their relevance to general lighting.
In some ways, Light + Building 2016 was different to preceding shows in that virtually no striking innovations were on display. The industry seemed to be more concerned with light quality, practicability and how to support the production of better light at a reasonable cost. Application specific light quality beyond the established color metrics, flicker issues and color consistency are clear signals that need to be addressed in the future.
Another indication is the ongoing diversification: Moving from the high-power segment to mid-power LEDs to allow for better and more application dedicated lighting solutions. This is also the miniaturization of LEDs through CSP technology and the simplification and miniaturization of other components and technologies for a reduced component count and therefore, new design opportunities. The higher level of integration also supports these opportunities.
Turning away from the prominent display of emerging technologies that are almost exclusively only useful for special applications, leaving this field to the true specialists was another remarkable step. It seems as though the OLED market has been left to the specialists while established lighting companies are promoting their cash cows on the mass market.
The desire for better controllability of LED lighting is having a revival, IoT is the new catchphrase and many interesting technologies have been adopted. However, discussions were often not about controllability but rather the need for a control system and the capabilities of such a system beyond lighting, even though there seems to be no clear idea of the use and business cases.
All in all, the fair showed that the lighting industry is in motion. It is seeking new and realistic ideas and approaches. Semiconductor companies better understand the needs of luminaire manufacturers and can now provide the products needed. Newcomers are stimulating the industry and established lighting companies have managed the transition from ponderous dinosaurs to semiconductor driven, modern, smart, swift acting companies. If we look at it from that point of view, the show absolutely aroused expectations for an exciting lighting future.