White Paper | Optronic | Calibration Sources | Trends
Continuous versus Discrete Calibration Sources: Consideration for Use
Rapid advancements in the field of solid-state lighting have presented opportunities for the use of LED-based systems for calibrations typically performed with lamp-based sources. Their highly efficient and long-lived performance, rapid power up, and compact size have made LED-based sources an attractive alternative for lamp-based calibration systems. However, replicating the precision performance of lamp-based system, particularly in terms of the output intensity and stability, pose several challenges for LED-based calibration systems.
CONTINUOUS VERSUS DISCRETE CALIBRATION SOURCES: CONSIDERATIONS FOR USE

published by

Introduction


Lamp-based Calibration Systems


LED-based Calibration Systems


Summary


8 pages, Release: Oct 2021
---
extract of the white paper...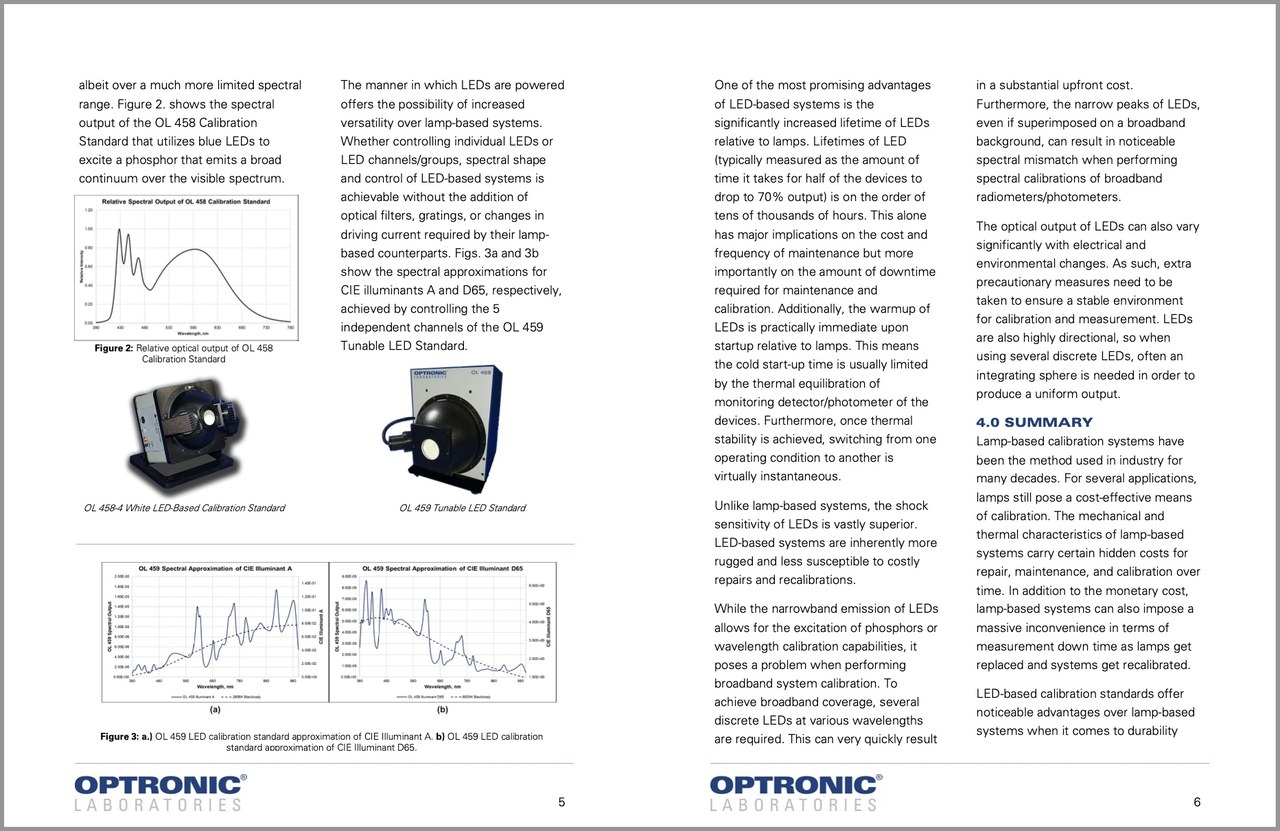 Sponsored by Optronic (2022).
Powered by LED professional / Luger Research e.U. (2022)